Unleashing the Power of the Samsung Galaxy Z Fold 5: The S Pen Dilemma Explored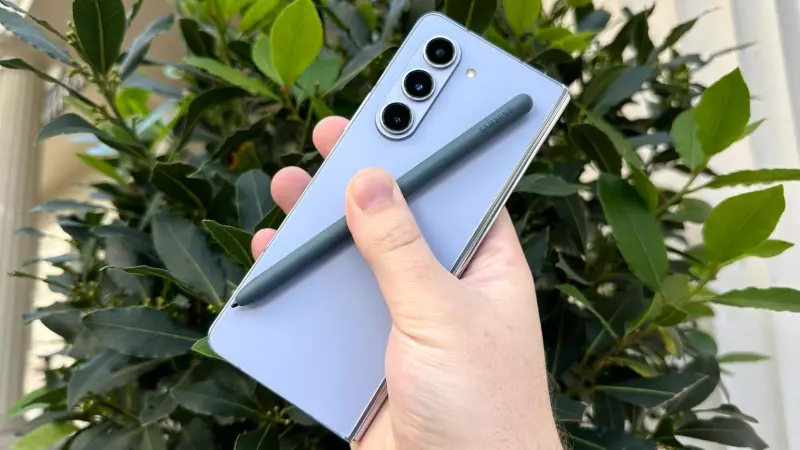 The Samsung Galaxy Z Fold 5 is undoubtedly one of the most anticipated releases of the year, with its innovative foldable design and cutting-edge features. However, the question on many tech enthusiasts' minds is whether the inclusion of the S Pen is indeed worth it. Is it a must-have accessory or just an unnecessary addition?
On one hand, the S Pen has long been a defining feature of Samsung's Note series, offering users a level of precision and control that is unmatched by finger input alone. With the Galaxy Z Fold 5's larger screen real estate, the S Pen could prove to be a valuable tool for productivity, allowing for more precise drawing, note-taking, and editing. For those who rely heavily on their devices for work or creative pursuits, the S Pen could potentially enhance the overall user experience and make the device a more versatile tool.
On the other hand, some argue that the inclusion of the S Pen may not be necessary for the Galaxy Z Fold 5. The device already boasts a spacious display, making it easier to navigate and interact with apps and content. Additionally, the foldable nature of the device may pose challenges for the S Pen's storage and integration, potentially leading to compromises in terms of design and functionality. Furthermore, the Galaxy Z Fold 5's price point is already quite steep, and the addition of the S Pen may only further drive up the cost, making it less appealing to some potential buyers.
Whether the S Pen is worth it for the Samsung Galaxy Z Fold 5 depends on individual needs and preferences. For those who prioritize productivity and creativity, the S Pen could prove to be an invaluable tool. However, for others, the device's already impressive display and the potential drawbacks of integrating the S Pen may make it an unnecessary addition. As with any technological advancement, it is important to carefully consider one's usage patterns and weigh the pros and cons before making a decision.