Unleashing the Power of Quantum Computing: A Revolutionary Breakthrough in Lightning-Fast Computation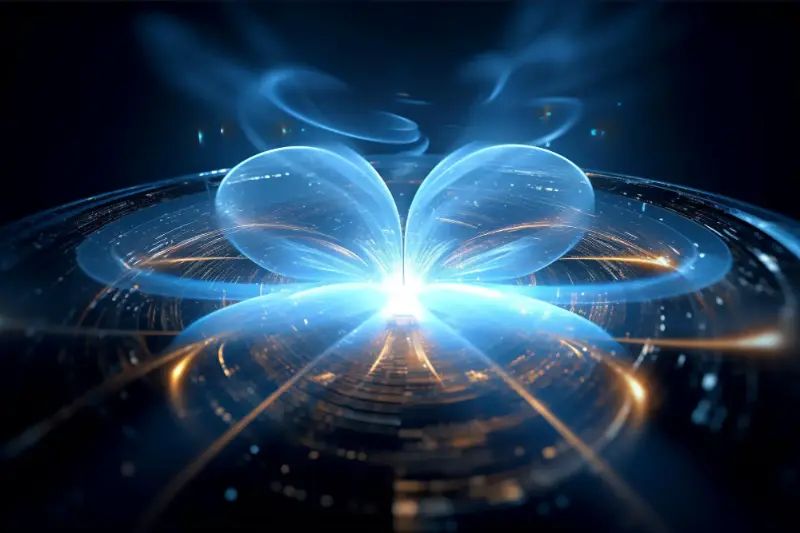 cient error correction, and faster computation for a variety of algorithms, including Grover's algorithm.
Quantum computing has long been hailed as the future of computation, with the potential to solve complex problems that are beyond the capabilities of classical computers. However, one of the major challenges in realizing this potential has been the fragility of qubits, the basic units of quantum information. Traditional quantum computing approaches rely on carefully engineered qubits that are prone to errors and have short lifetimes.
The breakthrough achieved by scientists at Los Alamos National Laboratory offers a game-changing solution to this problem. By harnessing natural quantum interactions, they have developed a new paradigm for quantum computing that promises longer-lived qubits and more efficient error correction. This means that quantum computers built using this approach will be more reliable and capable of performing computations more quickly.
One of the key benefits of this new approach is its impact on Grover's algorithm, a well-known quantum algorithm that can search through a large database exponentially faster than classical algorithms. With the new hardware paradigm, Grover's algorithm can be executed with increased efficiency, leading to even faster computation and potentially revolutionizing fields such as cryptography and data analysis.
The development of a new quantum computing paradigm utilizing natural quantum interactions is a significant milestone in the field of quantum computing. The potential for longer-lived qubits, efficient error correction, and faster computation opens up new possibilities for solving complex problems. The impact on algorithms like Grover's algorithm highlights the transformative nature of this breakthrough. As scientists continue to push the boundaries of quantum computing, we can expect to see even more exciting developments in the near future.