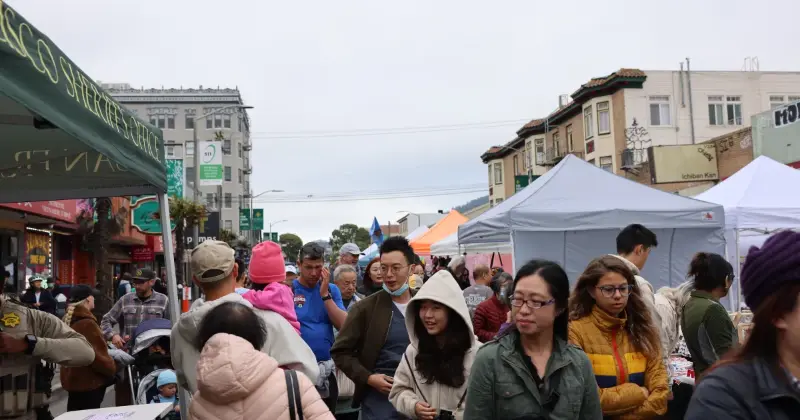 San Francisco's Sunset Night Market made its highly anticipated debut on Friday night, drawing a massive crowd of eager patrons. The event, held on Irving Street, showcased a dazzling array of approximately 80 different vendors, offering a wide variety of culinary delights, artisan crafts, and unique products. The pilot launch of this vibrant night market proved to be an overwhelming success, leaving attendees craving for more.
As the sun set over the city, the atmosphere at the Sunset Night Market transformed into a bustling hub of activity and excitement. Food enthusiasts were treated to a diverse range of international cuisines, with vendors dishing out mouthwatering delicacies from all corners of the globe. From sizzling street tacos to fragrant Thai curries and delectable desserts, there was something to satisfy every palate.
In addition to the culinary delights, the market also showcased an impressive selection of handmade crafts and one-of-a-kind products. Local artisans displayed their talents, offering unique jewelry, artwork, and other treasures that captivated the attention of visitors. The vibrant energy of the market, combined with the warm summer night, created an unforgettable experience for all who attended.
The success of the pilot launch has left both organizers and attendees eagerly awaiting the next installment of the Sunset Night Market. With its diverse range of vendors, delectable food, and lively atmosphere, this event has quickly cemented its place as a must-visit destination for San Francisco locals and tourists alike. As the word spreads about this exciting addition to the city's cultural scene, it is expected that the crowd at the next Sunset Night Market will be even larger, ensuring that this vibrant event continues to thrive and delight in the months to come.