Unleashing the Dragon: China's Bold Move to Revolutionize AI and Dominate the Digital Economy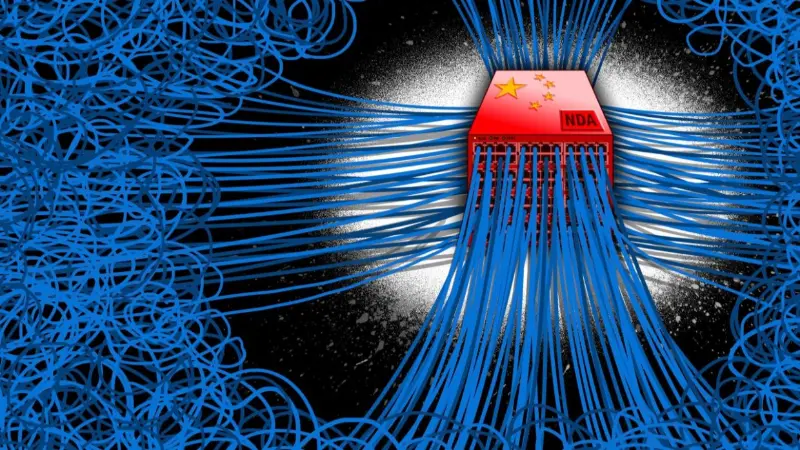 In a move aimed at cementing its dominance in the field of artificial intelligence and digital economy, China has launched the National Data Administration, a new agency responsible for regulating the country's vast and rapidly expanding pool of data. This development comes as Beijing seeks to outpace its Western rivals, particularly the United States, in setting the norms and standards for data governance. With the growth of AI being a key driver behind the establishment of this bureau, analysts predict that China's ambitions in this field will continue to soar.
China's focus on AI and digital economy is not surprising, given the country's track record in technological advancements. With its massive population and thriving tech industry, China has been making significant strides in AI research and development. The establishment of the National Data Administration is seen as a strategic move to harness the power of data and establish itself as a global leader in AI technologies.
Regulating the vast amount of data generated by its citizens and businesses is crucial for China to effectively harness the potential of AI. By setting norms and standards, the National Data Administration aims to ensure the responsible and ethical use of data, while also promoting innovation and economic growth. This move not only showcases China's commitment to leading in the AI race but also highlights the country's recognition of the importance of data governance in the digital age.
As China continues to invest heavily in AI research, development, and infrastructure, the establishment of the National Data Administration serves as a clear indication of the country's determination to shape the future of AI and the digital economy. With its sights set on outpacing its Western rivals, China is positioning itself as a global leader in this transformative field. As the world watches China's progress, it is evident that the country's ambitions in AI and digital economy will continue to soar, with the National Data Administration playing a central role in shaping this future.
Read more at The Star