Unleash the Ultimate Entertainment Experience: Prime Members Can Now Snag Amazon's Jaw-Dropping 55-inch Omni Fire TV for an Unbeatable $430!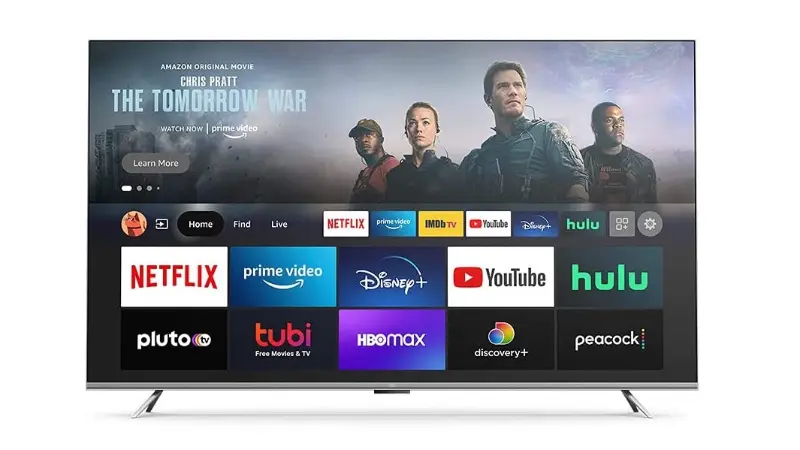 Amazon is back at it again with another incredible deal for its Prime members. The retail giant is currently offering a 22% discount on the 55-inch Omni Fire TV, bringing its price down to a tempting $430. This 4K smart TV comes packed with features, including Alexa support and Dolby Vision, making it a steal for anyone in the market for a new television.
The Omni Fire TV boasts a stunning 55-inch display, perfect for immersing yourself in your favorite movies, TV shows, and games. With its 4K resolution, the picture quality is crisp and vibrant, bringing every detail to life. And with Dolby Vision technology, colors are even more vivid and lifelike, enhancing the overall viewing experience.
But what sets the Omni Fire TV apart from other smart TVs on the market is its integration with Alexa, Amazon's voice assistant. With just your voice, you can easily control the TV, change channels, adjust the volume, and even launch your favorite streaming apps. It's a seamless and hands-free way to navigate through your entertainment options.
If you're a Prime member and in the market for a new TV, this deal is not to be missed. At just $430, the 55-inch Omni Fire TV offers incredible value for its size and features. However, supplies are limited, so act fast before this deal is gone. Upgrade your home entertainment setup today and enjoy the convenience and quality that the Omni Fire TV brings to the table.
Read more at Yahoo Life