Unleash the Power of the Sun: Jackery's Mega Solar Generator, the Ultimate Emergency Must-Have!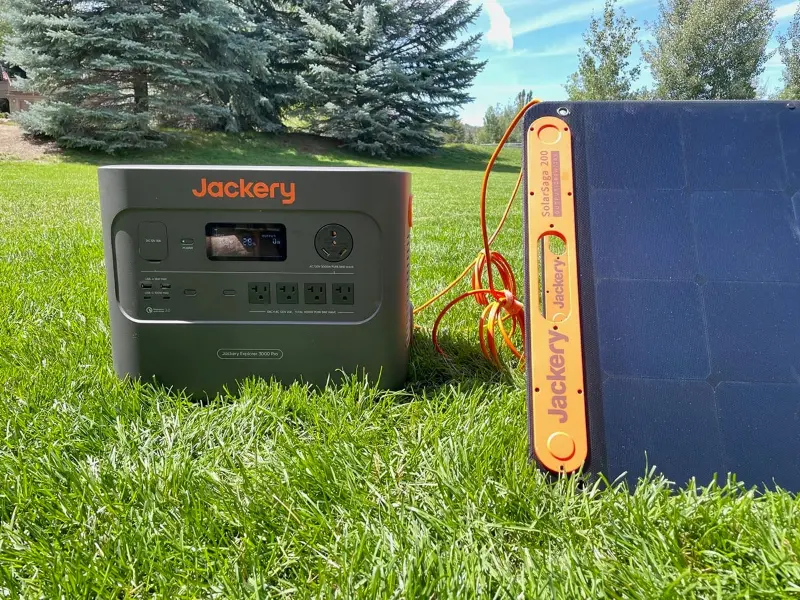 In today's fast-paced world, having a reliable source of power is essential. Whether you're planning a camping trip or preparing for an emergency situation, the Jackery 3000 Pro solar generator promises to be a game-changer. We recently had the opportunity to put this powerful device to the test, and the results were nothing short of impressive.
With its sleek design and compact size, the Jackery 3000 Pro is easily portable, making it the ideal companion for outdoor adventures. Equipped with a high-capacity lithium battery, this solar generator boasts an impressive 3000 watt-hours of power, providing ample energy to charge your devices, run small appliances, or even power medical equipment during an emergency.
During our rigorous testing, we found that the Jackery 3000 Pro lived up to its claims. It efficiently converted solar energy into usable power, allowing us to charge multiple devices simultaneously. With its built-in AC outlets, USB ports, and a 12V carport, this solar generator offers versatility and convenience like no other.
One of the standout features of the Jackery 3000 Pro is its user-friendly interface. With a clear LCD screen and intuitive controls, it is incredibly easy to monitor the battery level and adjust the settings as needed. Additionally, the generator's built-in MPPT controller optimizes the charging efficiency, ensuring that you get the most out of your solar panels.
The Jackery 3000 Pro solar generator proves to be a reliable and efficient power source for both outdoor enthusiasts and those preparing for emergencies. Its impressive power capacity, portability, and user-friendly design make it a top contender in the market. So, whether you're planning a camping trip or looking to be prepared for unforeseen circumstances, the Jackery 3000 Pro may just be your next essential device.