Unleash the Power: Charge All Your Devices Simultaneously with this Revolutionary 200W Charging Station, Now at Unbeatable Prices for Prime Day!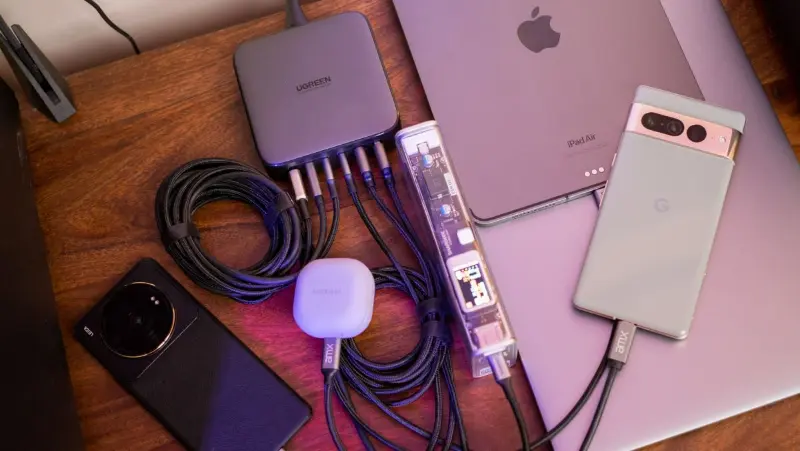 In an era where we are constantly surrounded by an array of gadgets and devices, finding a reliable and efficient charging solution is of paramount importance. Enter UGREEN's Nexode 200W charging station, which has just hit its lowest price ever for Prime Day. This charging station is a game-changer, allowing you to power up all your devices simultaneously, without the hassle of searching for multiple outlets or dealing with tangled cables.
What sets the UGREEN Nexode 200W charging station apart from its competitors is its remarkable power output. With an impressive 200W charging capacity, this station can accommodate a wide range of devices, from smartphones and tablets to laptops and even gaming consoles. This means you can charge everything at once, saving you valuable time and ensuring that you never have to prioritize which device gets charged first.
Furthermore, the UGREEN Nexode 200W charging station is equipped with advanced safety features to protect your devices from overcharging, overheating, and short circuits. This gives you peace of mind knowing that your precious gadgets are in safe hands while they recharge.
With Prime Day bringing this charging station to its lowest price ever, there has never been a better time to invest in this essential gadget. Don't miss out on the opportunity to streamline your charging routine and eliminate the clutter of multiple chargers. The UGREEN Nexode 200W charging station is a must-have for anyone looking for a convenient, powerful, and reliable charging solution.
Read more at Android Central