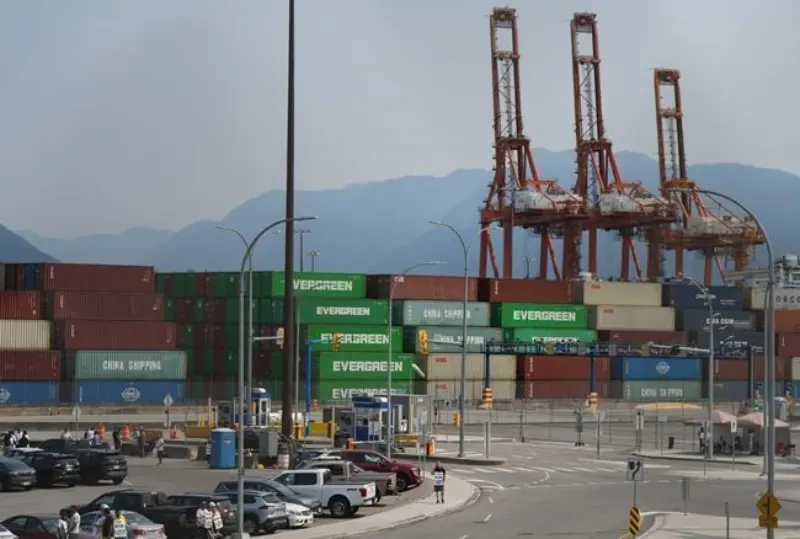 In a show of solidarity, striking port workers in British Columbia are coming together to mark their sixth day on the picket line. The workers, who are seeking a new contract with the BC Maritime Employers Association, will rally near the Vancouver waterfront, making their demands heard and drawing attention to their cause. This demonstration comes as tensions continue to escalate between the workers and their employers.
The strike, which began six days ago, has had a significant impact on port operations in the region, leading to delays and disruptions in the movement of goods. The workers' demands include improved working conditions, fair wages, and job security. They are hoping that their rally will put pressure on the BC Maritime Employers Association to come to the negotiating table and address their concerns.
Meanwhile, the employer has expressed a desire for binding arbitration to resolve the labor dispute. Binding arbitration would involve an impartial third party making a decision that both parties would be legally obligated to follow. This proposal may offer a potential resolution to the impasse, but it remains to be seen whether the workers will agree to this approach.
As the strike continues and the rally takes place, attention will undoubtedly be focused on the workers' plight and the impact it is having on the region's economy. The outcome of this labor dispute will have far-reaching implications, not only for the workers and the employers but also for the broader community. Both sides will need to find common ground and engage in meaningful dialogue to reach a resolution that is fair and equitable for all parties involved.
Read more at Vancouver Is Awesome