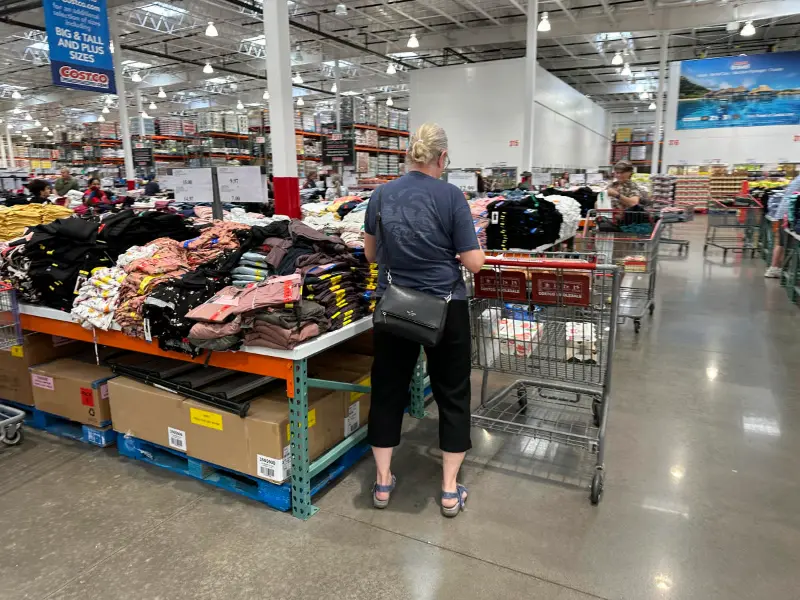 In a surprising turn of events, the Federal Reserve's closely monitored inflation index has fallen to its lowest point in two years. This index, which serves as a key indicator of the state of the economy, experienced a significant drop last month, primarily due to lower gas prices and slower-rising food costs. According to the data, prices rose by 3.8% in May compared to the previous year, a sharp decline from the 4.4% surge recorded in April. Additionally, core prices, which exclude the volatile food and energy sectors, rose by 4.6% in May from a year earlier, slightly down from the 4.7% increase in April.
The decline in inflation figures comes as a relief to many who have been concerned about the recent surge in prices across various sectors. With gas prices trending downward and food costs growing at a slower pace, consumers may find some respite from the strain on their wallets. This development also eases the pressure on the Federal Reserve to take immediate action to curb inflation, as a sustained rise in prices could have detrimental effects on the economy.
However, it is important to note that this decline in inflation should be approached with caution. While it provides a reprieve, it does not guarantee a long-term solution to the underlying issues driving inflation. The global supply chain disruptions, labor shortages, and pent-up demand stemming from the pandemic still pose significant challenges to the economy. As we navigate the uncertain path to recovery, it is crucial for policymakers and economists to closely monitor these inflation trends and devise appropriate strategies to ensure stability and sustainable growth.
In conclusion, the recent drop in the Federal Reserve's inflation index offers a glimmer of hope for consumers and policymakers alike. Lower gas prices and slower-rising food costs have contributed to a decline in overall inflation figures, providing some relief to individuals grappling with rising expenses. However, it is imperative to remain vigilant and address the underlying factors driving inflation to ensure a robust and resilient economy in the long run.
Read more at Yahoo Finance