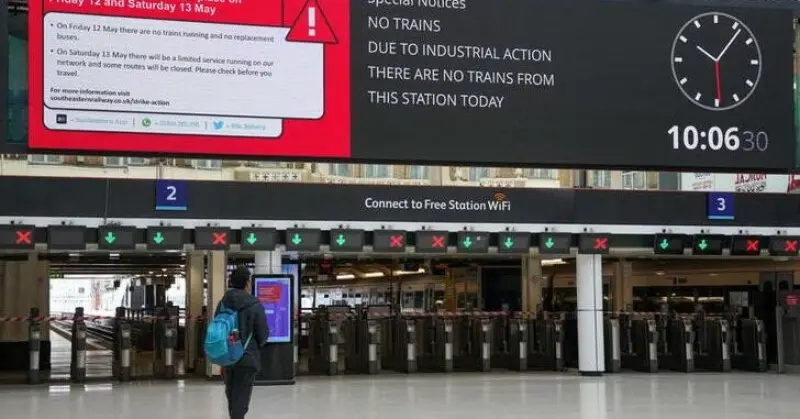 The UK economy, despite facing challenging times, seems to have narrowly avoided slipping into a recession, at least for now. Recent data reveals a 0.1% decline in economic output in May, compared to the previous month. While this marks a slight contraction, it is not severe enough to indicate a full-blown recession, which is typically defined as two consecutive quarters of negative growth.
This news comes as a relief to many who were concerned about the fragile state of the UK economy, particularly in light of the ongoing Brexit uncertainty and global trade tensions. The slight decline in economic output can be attributed to a variety of factors, including a slowdown in the manufacturing and construction sectors, as well as a drop in car production. However, it is worth noting that other sectors, such as services, have shown resilience and continue to contribute to overall economic activity.
While the UK economy may have dodged a recession for now, it is imperative to remain cautious and closely monitor future developments. The global economic landscape remains uncertain, with trade tensions between major economies, such as the US and China, posing risks to global growth. Additionally, the outcome of Brexit negotiations continues to cast a shadow of uncertainty over the UK economy. Policymakers must implement measures that support business confidence and investment, while also focusing on enhancing productivity and innovation across sectors.
In conclusion, the recent 0.1% decline in economic output in May suggests that the UK economy has narrowly avoided a recession. However, with ongoing uncertainties both domestically and globally, it is important to remain vigilant and take necessary steps to strengthen the economy. Continued focus on supporting key sectors, promoting innovation, and resolving Brexit-related uncertainties will be crucial for sustaining economic growth and stability in the UK.
Read more at Reuters