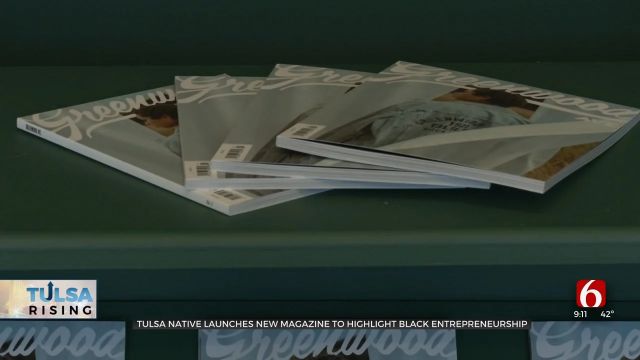 Greenwood Ave, a new magazine dedicated to highlighting Black entrepreneurship was launched on Saturday by a Tulsa-based business. The magazine features voices from Black entrepreneurs around the world and the first edition focuses on business owners and the obstacles they have overcome.
The creator of Greenwood Ave, Trey Thaxton, hopes to continue to find people who embody the spirit of Black Wall Street and share their stories with the world. Thaxton said that for him, Greenwood Ave is not just the 40 blocks in North Tulsa, it is wherever and whoever people are, realizing ideas, realizing visions, and making dreams come true.
The magazine plans to release new editions every couple of months and is already working on the second edition.
Read more at newson6.com