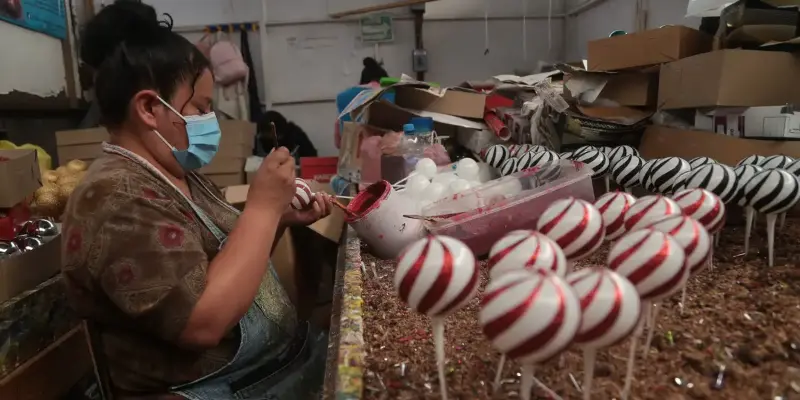 In a significant shift of global trade dynamics, the United States has imported its smallest share of Chinese goods in 17 years. According to recent data, the US' share of imported goods from China was only 14.6% in the 12 months through July 2023, a significant decline from its peak of 21.8% prior to the intensifying trade war. This shift has had profound implications for the global economy, with Mexico and Vietnam emerging as the big winners.
The decrease in US imports from China can be largely attributed to the ongoing trade tensions between the two economic powerhouses. The trade war, characterized by tit-for-tat tariffs, has prompted many American businesses to diversify their supply chains and seek alternative sourcing options. As a result, countries like Mexico and Vietnam have seen a surge in their exports to the US.
Mexico, in particular, has been a major beneficiary of the changing trade landscape. Its proximity to the US, along with the implementation of the United States-Mexico-Canada Agreement (USMCA), has made it an attractive manufacturing hub for American companies. Meanwhile, Vietnam has also capitalized on the opportunity by positioning itself as a low-cost manufacturing alternative to China.
While this shift in trade patterns may have provided short-term gains for Mexico and Vietnam, it raises important questions about the long-term stability of global supply chains. The dependence on a few countries for the majority of manufactured goods has proven to be vulnerable during times of geopolitical tensions. As the US continues to diversify its supply chains, it is likely that other countries will also seek to reduce their reliance on China.
The decline in the US' share of imported goods from China marks a significant turning point in global trade dynamics. Mexico and Vietnam have emerged as the beneficiaries of this shift, capitalizing on the diversification of supply chains. However, the long-term implications of this trend remain uncertain, as countries around the world seek to reduce their dependence on a single manufacturing powerhouse.