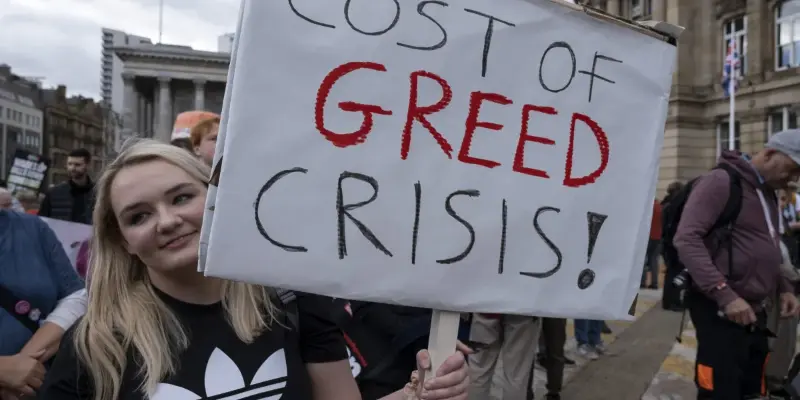 The world's oldest and largest investment bank, Société Générale, is warning that corporate greed may be leading us to the end of capitalism. According to economist Albert Edwards at the 159-year-old institution, "Greedflation" has gone too far and price controls may become necessary to prevent further economic instability.
Edwards believes that unchecked corporate profits are driving up prices for consumers while wages remain stagnant or even decline. This creates a situation where businesses can continue making money without ever having to increase their workers' paychecks. The result is a widening gap between those with wealth and those without it – something that could eventually lead society away from capitalist principles altogether if left unchecked by government intervention such as price controls or other regulations on corporations' profit margins.
It remains unclear what will happen next in this ongoing debate about capitalism versus socialism but one thing is certain: we must take action now before it becomes too late for our economy and society as a whole! Price controls are just one possible solution; only time will tell if they're enough or whether more drastic measures need to be taken for us all to benefit from an equitable economic system going forward into the future.
Read more at Fortune