The Unveiling of Autumn 2023: An Artistic Exploration of Climate Change and Indigenous Futurism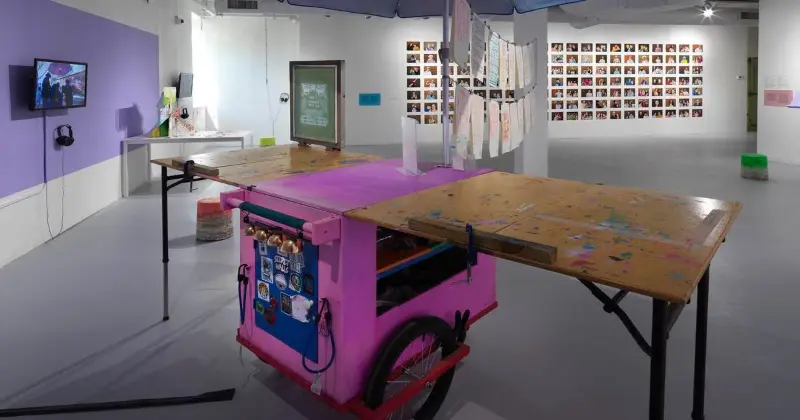 Art enthusiasts and cultural aficionados have much to look forward to this fall as a plethora of thought-provoking exhibitions are set to grace galleries around the world. Among the most anticipated showcases are those centered around the urgent theme of climate change and the visionary concept of Indigenous futurism. With such a diverse range of artistic expressions, this season promises to captivate and challenge viewers in equal measure.
Climate change has become one of the most pressing issues of our time, and artists are harnessing their creativity to shed light on its devastating consequences. Exhibitions exploring this theme will offer a powerful visual narrative, prompting viewers to reflect on the profound impact of human actions on our environment. Through various mediums, artists will provoke dialogue and inspire action, urging us to confront the challenges we face and consider our collective responsibility to protect the planet.
In a parallel vein, the concept of Indigenous futurism will take center stage in galleries this fall. This artistic movement seeks to reimagine the future from an Indigenous perspective, challenging dominant narratives and celebrating the resilience and wisdom of Indigenous cultures. By blending traditional knowledge with contemporary art forms, Indigenous artists are forging new paths and envisioning alternative futures that honor their heritage and advocate for social and environmental justice.
As art lovers eagerly await the arrival of these exhibitions, the fall of 2023 promises to be a season of introspection and inspiration. Through their creative endeavors, artists are providing a platform for critical conversations about climate change and Indigenous perspectives. By engaging with these exhibitions, viewers have the opportunity to deepen their understanding of these urgent issues and perhaps even be moved to take action themselves. So mark your calendars and prepare to be captivated by the power of art this fall.