The Untold Tale of a Mysterious Investor: $36 Billion Hitched to 5 High-Tech Stocks, Including Tesla and Nvidia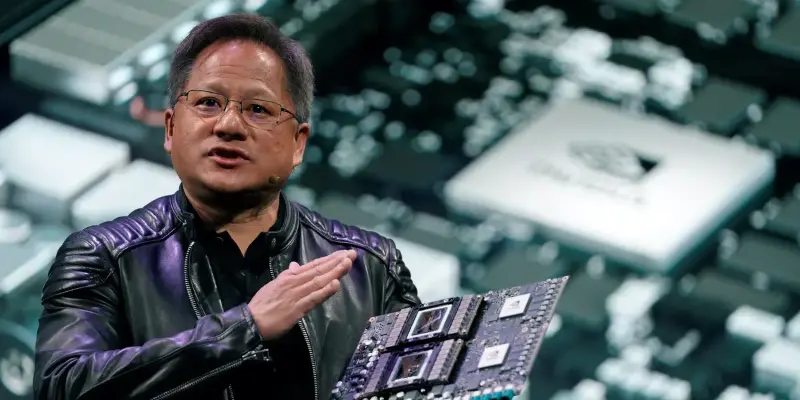 In a surprising revelation, it has come to light that secretive asset manager, Jennison Associates, had a staggering $36 billion invested in just five tech stocks at the end of June. These stocks, namely Tesla, Nvidia, Microsoft, Apple, and Amazon, accounted for nearly 30% of the company's stock portfolio, a substantial increase from the 21% recorded in December. This concentration of investments in a handful of tech giants raises questions about the potential risks and rewards associated with such a strategy.
The meteoric rise of tech stocks in recent years has captivated investors and reshaped the financial landscape. Companies like Tesla and Nvidia, known for their innovation and disruptive technologies, have seen their stock prices soar, attracting both mainstream and institutional investors. However, this concentrated exposure to a small group of stocks can be seen as a double-edged sword. While it offers the potential for significant gains, it also amplifies the risk of a sudden downturn in any one of these companies, which could have a profound impact on Jennison Associates' portfolio.
The increasing concentration of investments in these tech giants indicates growing confidence in their long-term prospects. Companies like Microsoft, Apple, and Amazon have established themselves as dominant players in their respective industries, while Tesla and Nvidia continue to push boundaries with their cutting-edge technologies. However, it is essential to consider the inherent volatility and uncertainty that comes with investing in the tech sector. As the market evolves and new competitors emerge, the fortunes of these companies may fluctuate, underscoring the importance of diversification and risk management.
While Jennison Associates' sizable investment in these tech stocks may raise eyebrows, it also highlights the ongoing fascination with the tech sector and the potential rewards it offers. As investors continue to navigate the ever-changing landscape of the stock market, it is crucial to strike a balance between chasing high returns and managing risk. Only time will tell whether this concentrated approach will pay off for Jennison Associates, but one thing is clear: the allure of tech stocks shows no signs of waning.