The Rise of the Machines: AI Claims Victory Over Human Champions in a Thrilling Real-World Sporting Showdown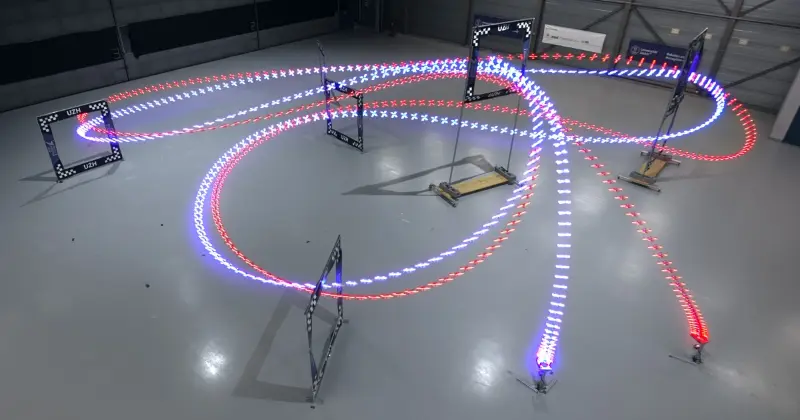 In a groundbreaking development, artificial intelligence (AI) has emerged victorious in a real-world sport for the first time. High-speed drone racing, known for its adrenaline-pumping excitement, witnessed an astonishing display of AI dominance as an autonomous AI designed by researchers at the University of Zurich left three world champion-level pilots trailing in its wake. With remarkable precision and agility in dynamic flight, the AI showcased its superiority, reminiscent of the iconic "Deep Blue" moment in chess.
This achievement highlights the rapid advancements being made in the field of AI and its potential to surpass human capabilities in various domains. The University of Zurich researchers have pushed the boundaries of what AI can achieve, unleashing a drone that not only matches but surpasses the skills of world-class pilots. This breakthrough has far-reaching implications, not just for drone racing but also for other industries that heavily rely on human expertise.
The implications of this AI triumph extend beyond the realm of sports. It serves as a reminder of the immense potential and power of AI to revolutionize various sectors, from transportation to healthcare and beyond. While concerns about the impact of AI on human employment and decision-making processes persist, this milestone in high-speed drone racing underscores the need to embrace and harness AI's capabilities to drive innovation and progress.
The recent AI dominance in high-speed drone racing marks a significant milestone in the field of artificial intelligence. The University of Zurich researchers have demonstrated the remarkable precision and agility of their autonomous AI, surpassing the skills of world champion-level pilots. This achievement serves as a testament to the immense potential of AI to revolutionize industries and highlights the need for further exploration and responsible integration of AI in our society.