The Powerhouse Revolution: iPhone 15 USB-C Port Unleashes Unprecedented Energy to Supercharge Your Accessories – 9to5Mac Reveals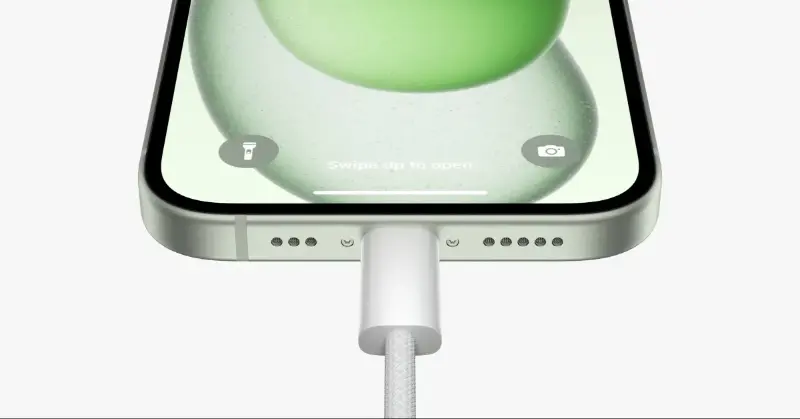 In a recent report from 9to5Mac, it has been revealed that the upcoming iPhone 15 will feature a USB-C port that can output significantly more power to accessories than the current Lightning port. This news has sparked excitement among Apple enthusiasts and tech enthusiasts alike, as it promises faster charging times and improved connectivity options.
According to the report, the iPhone 15 and iPhone 15 Pro will be able to charge from 0 to 100% in under two hours when connected to a USB-C cable. This is a significant improvement compared to the current Lightning port, which takes longer to charge the device fully. This means that iPhone users will be able to spend less time waiting for their devices to charge and more time using them.
Not only will the USB-C port allow for faster charging, but it will also provide better support for accessories. With the increased power output, users can expect a more seamless experience when connecting their iPhones to external devices such as monitors, keyboards, and audio equipment. This opens up a whole new world of possibilities for iPhone users, allowing them to use their devices in more versatile and productive ways.
Overall, the introduction of the USB-C port in the iPhone 15 is a significant step forward for Apple. It not only improves charging times but also enhances the user experience by providing better connectivity options. As we eagerly await the release of the iPhone 15, it is clear that Apple is committed to pushing the boundaries of technology and delivering innovative features that enhance our everyday lives.