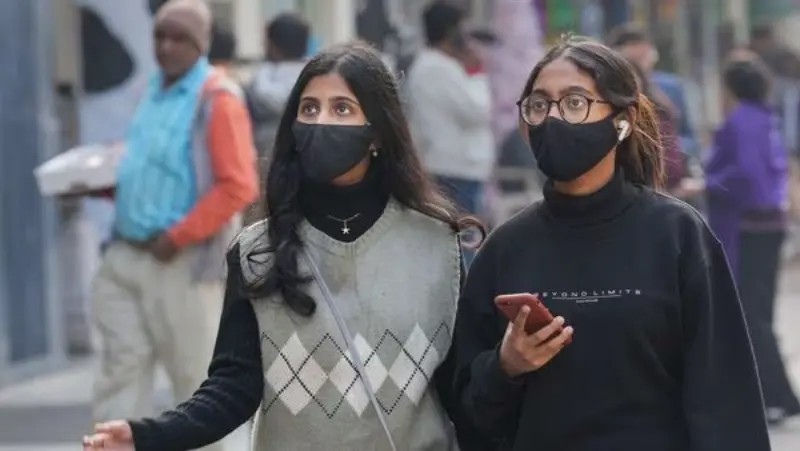 In a startling revelation, a recent study published in The Lancet sheds light on the unusual case of a long Covid patient experiencing acrocyanosis, a condition where the legs turn blue after standing for just 10 minutes. This alarming development adds to the growing list of debilitating symptoms that individuals with long Covid continue to endure.
Acrocyanosis is a rare condition characterized by the bluish discoloration of the extremities, mainly the hands, and feet, due to poor circulation. However, the manifestation of this condition in the legs after such a short period of standing is both perplexing and concerning. The study highlights the need for further research to understand the underlying mechanisms and consequences of long Covid on the body.
Long Covid, also known as post-acute sequelae of SARS-CoV-2 infection (PASC), has been a topic of great concern since the pandemic began. While many individuals recover from Covid-19 within a few weeks, a significant portion continues to experience a range of persistent symptoms that can significantly impact their quality of life. This case of acrocyanosis serves as a stark reminder that the long-term effects of Covid-19 are still not fully understood and require urgent attention.
As researchers and healthcare professionals strive to uncover the mysteries surrounding long Covid, policymakers must take note of these emerging findings. The long-term health implications of Covid-19 must be acknowledged and addressed through increased support for research, improved access to specialized care, and the development of targeted interventions. Only by doing so can we hope to provide relief and support to the millions of individuals worldwide who continue to suffer from the debilitating effects of long Covid.