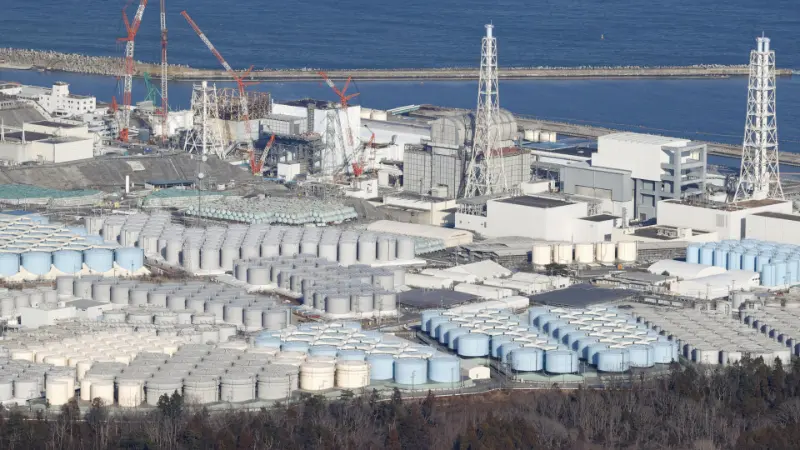 Japan's plans to release treated radioactive water from the Fukushima nuclear power plant into the sea have generated significant attention and debate. According to government sources, this process is expected to commence between late August and early September, following Prime Minister Fumio Kishida's return from a trilateral summit with the United States and South Korea. This decision comes after years of discussions and evaluation of various options for disposing of the water, which has been stored on-site since the 2011 nuclear disaster.
The release of the treated water has sparked concerns among local fishermen, neighboring countries, and environmental activists. While the Japanese government has maintained that the water will be treated to remove most of the radioactive substances, there are lingering doubts about the potential impact on marine life and the overall environment. It is crucial for the government to transparently communicate the scientific evidence and risk assessments that support their decision, addressing these concerns to maintain public trust.
However, it is important to note that releasing water into the sea is not an unprecedented practice. Other countries, including the United States and France, have adopted similar approaches in the past. Nevertheless, Japan must ensure that the process is conducted with the highest level of safety standards and monitoring. Collaborating with international experts and sharing data with neighboring countries will be crucial to ensure the transparency and credibility of this operation.
The planned release of treated radioactive water from the Fukushima nuclear power plant into the sea is a significant decision for Japan. The government must effectively address the concerns of local stakeholders and neighboring countries to maintain public trust and cooperation. By prioritizing safety, transparency, and collaboration with international experts, Japan can navigate this complex issue and mitigate potential environmental risks.
Read more at Kyodo News+