The Future of Democracy at Stake: Sam Altman's Alarming Concerns about AI's Impact on Elections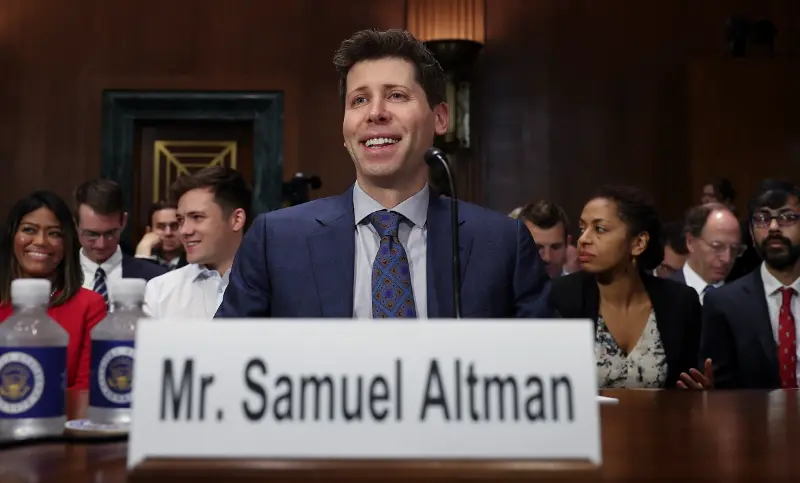 In a recent Twitter post, Sam Altman, the CEO of OpenAI, raised concerns about the potential impact of artificial intelligence (AI) on elections and the democratic process. Altman's apprehension stems from the growing influence of AI in various aspects of society, including social media and information dissemination. As AI becomes more advanced, there is a legitimate fear that it could be used to manipulate public opinion, skew election outcomes, and undermine the democratic principles that form the foundation of our society.
Altman's concern is not unfounded. With the proliferation of AI-powered algorithms and deepfake technology, it is becoming increasingly difficult to discern between real and fabricated information. This poses a significant threat to the integrity of elections, as misinformation and propaganda can be amplified and spread rapidly through social media platforms. The potential for AI to generate sophisticated and tailored disinformation campaigns raises troubling questions about the fairness and transparency of electoral processes.
Addressing these concerns is of paramount importance. As AI continues to evolve, it is crucial that policymakers, technology companies, and society at large work together to establish safeguards and regulations to protect the democratic process. Transparency in AI algorithms and the responsible use of AI technologies must be prioritized. Additionally, efforts should be made to educate the public about the potential risks and pitfalls of AI, empowering individuals to critically evaluate the information they encounter and make informed decisions.
Sam Altman's apprehension about the impact of AI on elections serves as a timely reminder that technological advancements must be accompanied by ethical considerations and responsible governance. As AI continues to reshape our world, it is imperative that we proactively address the potential risks it poses to our democratic systems, ensuring that the power of AI is harnessed for the betterment of society rather than its detriment.
Read more at Futurism