Tech Showdown: Lenovo's Legion Glasses Outshine Apple Vision Pro in Game-Changing Feature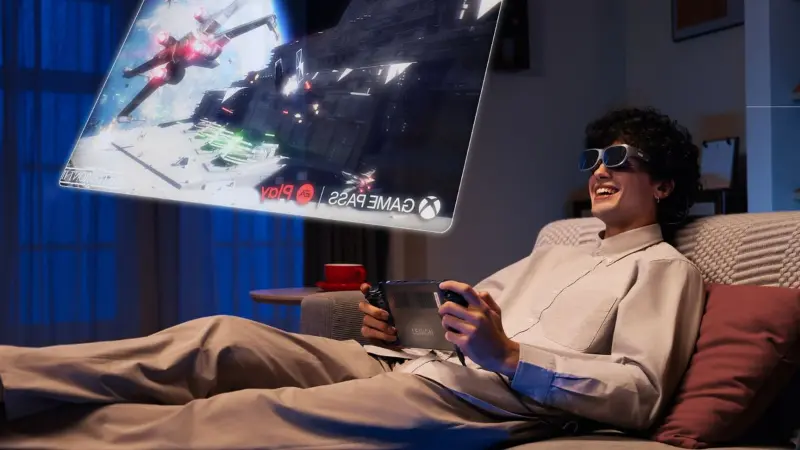 Lenovo has once again proven its innovative prowess with the release of its new Legion Glasses, which promise to revolutionize the way we consume media on the go. These cutting-edge glasses boast a massive screen that can be taken anywhere, giving users a truly immersive experience. In a direct comparison to Apple's Vision Pro, Lenovo's Legion Glasses stand out by offering a larger and more portable display.
One of the most appealing features of the Legion Glasses is the size of the screen. With a wide field of view, users can enjoy a truly cinematic experience, whether they are watching a movie, playing games, or even working on the go. The glasses provide a virtual display equivalent to a massive 110-inch screen, allowing users to escape into their favorite content no matter where they are. This portable screen size sets Lenovo's offering apart from Apple's Vision Pro, which may not provide the same level of immersion and portability.
Furthermore, Lenovo's Legion Glasses boast impressive portability, making them an ideal companion for those constantly on the move. With a lightweight design and foldable frame, these glasses can be easily packed into a bag or pocket, allowing users to enjoy their favorite media wherever they go. This convenience factor is a significant advantage over Apple's Vision Pro, which may not offer the same level of portability.
Lenovo's Legion Glasses outshine Apple's Vision Pro in one key area: the ability to provide users with a massive screen they can bring anywhere. With its wide field of view and impressive portability, Lenovo has once again proven its commitment to innovation and enhancing the user experience. As technology continues to evolve, it will be interesting to see how other companies respond to this groundbreaking product.