Tech Giant Intel Shocks the World with a Bold Move: Bid Farewell to the Revolutionary Next Unit of Computing (NUC), Leaving Fans in Awe!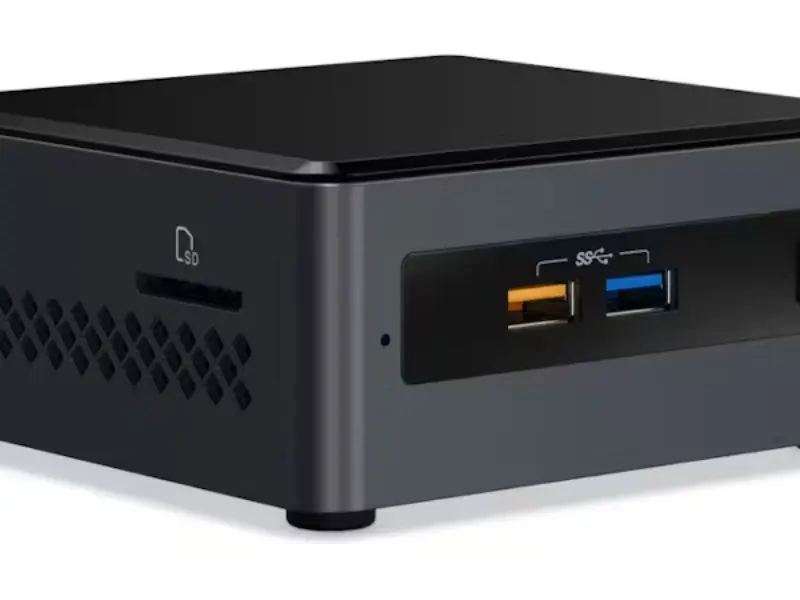 In a surprising move, Intel recently announced that it will be discontinuing its Next Unit of Computing (NUC) family, a line of compact PCs that gained popularity among users in need of a small yet powerful computing solution. This decision comes after ten successful generations of the NUC, leaving many wondering what alternative options will now be available for those seeking a compact x86 compute solution.
The NUC family, with its small form factor and high-performance capabilities, had become a go-to choice for many consumers and professionals alike. Its compact size made it ideal for those who needed a powerful computing solution in a small space, such as home offices or media centers. Additionally, the NUC's versatility and customizable features allowed users to tailor their PCs to their specific needs.
With Intel's announcement, however, those in need of a compact x86 compute solution will now have to explore other options. This news opens up opportunities for other manufacturers to fill the void that Intel's departure from the market will create. It will be interesting to see how competitors respond to this development and what innovative solutions they will bring to the table.
The retirement of the NUC family marks the end of an era for Intel and leaves a gap in the market for compact PCs. As users search for alternative options, it remains to be seen which company will step up to the challenge and capture the attention of consumers in need of a compact x86 computing solution. With technology constantly evolving, new and exciting developments are certainly on the horizon, and users can look forward to a range of choices shortly.
Read more at Hackster.io