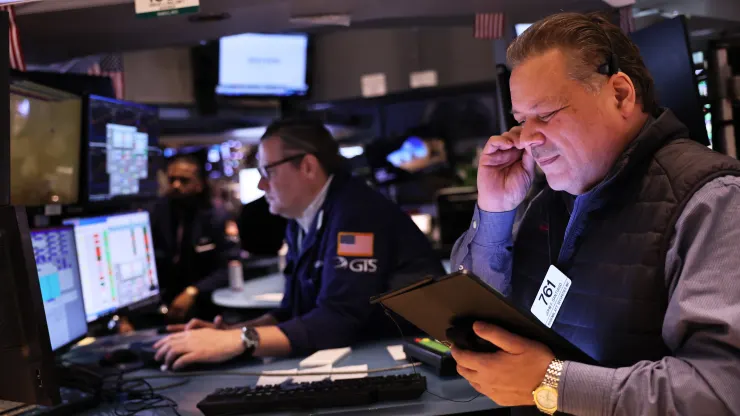 Wednesday saw U.S. stocks retreat after the new year rally momentum subsided. The Dow Jones Industrial Average, S&P 500, and Nasdaq Composite all experienced losses.
Yung-Yu Ma of BMO Wealth Management attributed this development to a combination of profit taking and investor hesitation stemming from current earnings season, discouraging retail sales data, and an impending Federal Reserve meeting on February 1st.
The producer price index illustrated a 0.5% decrease in December prices; economists had predicted a smaller decline of 0.1%. This news brought relief to stakeholders as inflation has been steadily rising since 2020 and the Fed had raised interest rates in response. Furthermore, retail sales for the same month were down 1.1%, more than anticipated.
U.S Treasury yields dropped in response to the data, which contributed to a growth in the stock prices of companies such as Tesla and Plug Power. Amazon also grew by over 1% despite cutting jobs that day. United Airlines reported impressive financial results due to increasing travel demand and its stocks also rose accordingly
Read more at cnbc.com