SpaceX President Sounds Alarm: Starship Orbital Launch Could End in Explosion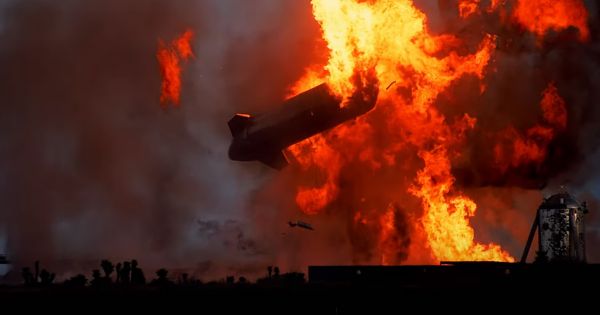 SpaceX president Gwynne Shotwell has warned that the company's inaugural orbital launch attempt of its Starship spacecraft could end in an explosion. This warning comes as SpaceX prepares to carry out the first-ever orbital flight test of their new rocket system. The mission is set to take off from Boca Chica, Texas on a suborbital trajectory and will be carrying a payload of scientific experiments into space.
Shotwell made it clear that while they have done all they can to prepare for this historic launch, there are still risks involved in any space mission and these must be taken seriously. She said: "We know we're going to learn something; I just hope it's not too painful."
The upcoming mission marks an important milestone for SpaceX as the successful completion would demonstrate their ability to safely transport cargo into orbit using reusable rockets – something which could revolutionize access to space exploration and open up opportunities for more ambitious projects such as human missions beyond Earth's atmosphere. Despite Shotwell's warnings, many remain optimistic about the potential success of this groundbreaking venture with some even predicting that it will become one of humanity's most significant achievements yet!
Read more at Futurism