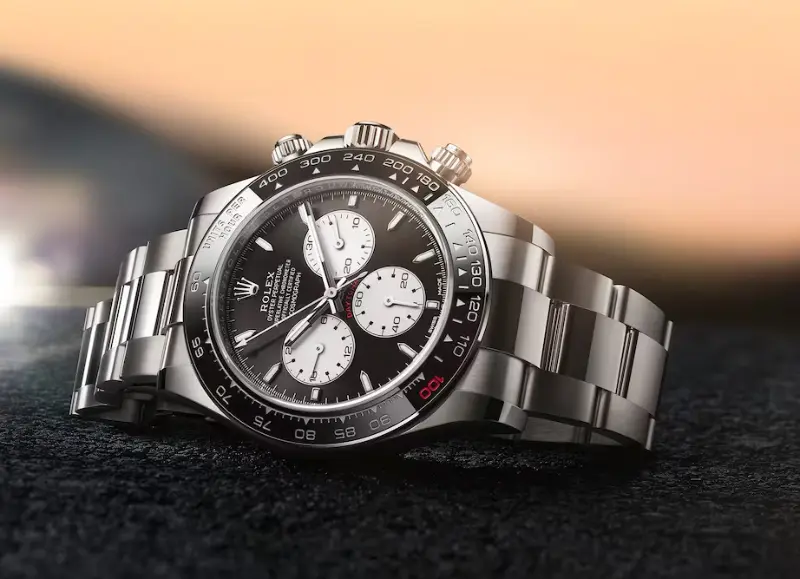 The world of luxury watches has always been a realm of sophistication and status, with brands like Rolex leading the way. In recent times, however, the market dynamics have taken an interesting turn. While the prices of pre-owned luxury watches have experienced a notable decline, the demand for new high-end timepieces remains unwavering.
The allure of owning a brand-new Rolex or other luxury watch continues to captivate consumers, even in the face of a slipping secondary market. This phenomenon can be attributed to several factors. Firstly, the purchase of a new luxury watch offers a sense of exclusivity and prestige that cannot be replicated by a pre-owned timepiece. The idea of being the first owner, of a watch that has never graced another wrist, holds a certain appeal for collectors and enthusiasts alike.
Secondly, the market for new luxury watches has been bolstered by the introduction of innovative features and designs. Brands like Rolex have continued to push the boundaries of craftsmanship and technology, creating timepieces that are not only elegant but also incorporate cutting-edge functionalities. This combination of tradition and innovation makes new luxury watches all the more enticing to consumers who are seeking both style and substance.
Lastly, the decline in prices of pre-owned luxury watches may have created a perception of reduced value. While some collectors may still find the allure of vintage or discontinued models irresistible, others may prefer the peace of mind that comes with a brand-new timepiece. The warranty, after-sales service, and the assurance of authenticity that accompany a new luxury watch can be significant factors in the decision-making process for buyers.
In conclusion, the market for new high-end luxury watches remains robust despite a dip in prices on the secondary market. The appeal of owning a brand-new timepiece, the introduction of innovative features, and the perception of increased value all contribute to the continued demand for new luxury watches. As the world of horology continues to evolve, it is clear that the allure of these exquisite timepieces is as strong as ever.
Read more at Yahoo Finance