Seattle: The Epicenter of Artificial Intelligence, According to Starbucks' New CEO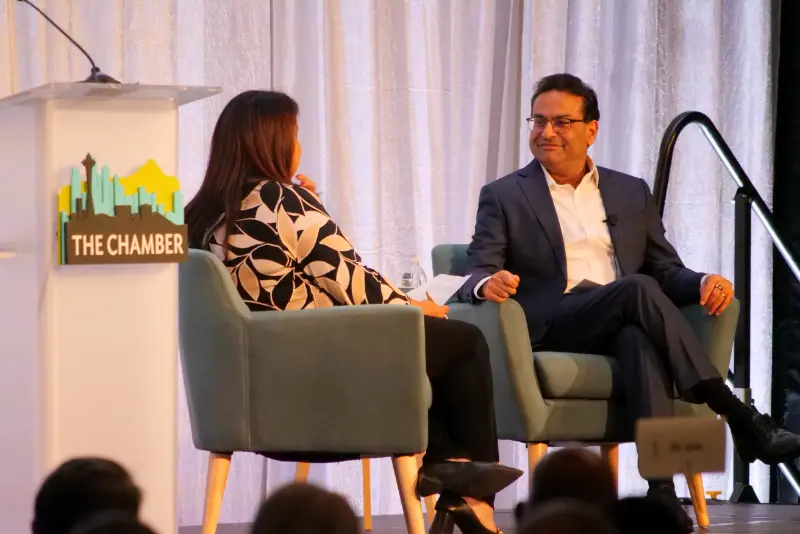 In a recent interview, Laxman Narasimhan, the new CEO of Starbucks, referred to Seattle as the "crucible" of artificial intelligence (AI) for the world. This statement comes as no surprise, considering the region's thriving tech industry and its reputation as a hub for innovation. Seattle has long been home to some of the biggest players in the tech world, including Amazon, and Microsoft, and now Starbucks is making its mark in the AI space.
Narasimhan's recognition of Seattle's AI prowess demonstrates the growing importance of this technology in various industries, including the retail sector. With advancements in machine learning and data analysis, AI has the potential to revolutionize the way businesses operate, improving customer experiences and driving growth.
Starbucks, as a global coffee giant, understands the significance of AI in enhancing its operations. The company has already made strides in this area, with initiatives such as personalized recommendations through its mobile app and voice ordering through virtual assistants. By embracing AI, Starbucks aims to stay ahead of the competition and meet the evolving needs of its customers.
Seattle's reputation as a hotbed for AI innovation is only expected to grow in the coming years. As more companies recognize the potential of this technology, the region will continue to attract top talent and investment. With Starbucks joining the ranks of tech giants in embracing AI, it is clear that Seattle is at the forefront of this technological revolution.
Laxman Narasimhan's acknowledgment of Seattle as the "crucible" of artificial intelligence highlights the city's growing influence in the tech industry. With Starbucks now actively embracing AI, the region's reputation as an innovation hub is further solidified. As the world continues to embrace the potential of AI, Seattle will undoubtedly remain a key player in shaping the future of this transformative technology.