Scientists Transform Dead Birds Into Flying Ghoulish Drones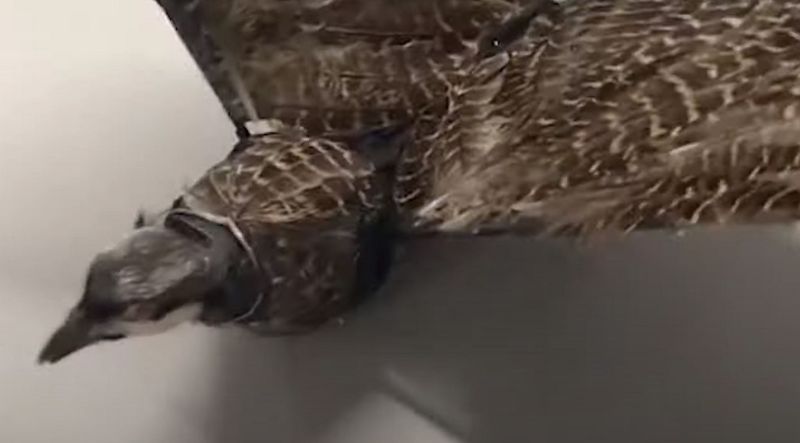 Scientists have recently created a new type of drone that looks like an actual bird. By taking taxidermied parts from dead birds, they can construct a robotic flying machine with wings and feathers that can fly. This ghoulish creation has been dubbed the "bird-bot" by researchers, who believe it could be used for surveillance purposes in areas where traditional drones would stand out too much or draw attention.
The bird-bot is made up of various pieces taken from real birds such as wings, tail feathers, and feet; all of which are attached to a motorized frame using screws and glue. The result is something that closely resembles an actual living creature when seen in flight – but without any of the biological functions necessary for life itself.
In addition to its stealthy appearance, this invention also offers other advantages over regular drones: it's quieter than most models on the market today due to its feathery construction materials absorbing sound waves more effectively; plus it requires less energy consumption since there's no need for complex control systems or heavy batteries onboard – just simple mechanical components doing their job efficiently enough so as not to drain power unnecessarily while still allowing smooth navigation through air currents at low altitudes if needed.
Overall this new technology shows great promise both aesthetically and functionally – providing us with yet another way of exploring our environment without drawing unwanted attention or disturbing wildlife habitats along the way!
Read more at Futurism