Scientists Deceived Into Believing Collectible Figurine Was an Ultra-Rare Shark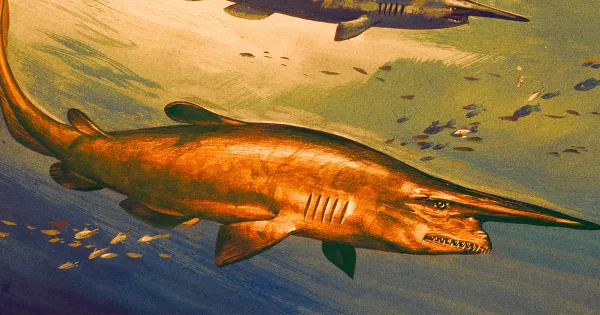 Scientists have recently been duped into believing that a collectible figurine was an ultra-rare goblin shark. The discovery of the supposed shark occurred in the Mediterranean and would have been a career-high for those involved, but it turns out to be nothing more than shoddy science and a prankster's plastic.
The researchers had initially thought they found something special when they saw what appeared to be an unusual species swimming near their boat. After further examination, however, it became clear that this creature wasn't real at all; instead, it was just a toy replica meant as some kind of joke or hoax.
It is unclear who played this trick on the scientists or why they did so, but one thing is certain: these types of pranks can cause serious damage to scientific research if not caught early enough. Not only does such behavior waste valuable resources and time spent studying false data points, but also erodes public trust in science by making people question its accuracy and validity overall.
Fortunately for everyone involved in this particular case though no harm has come from being fooled; hopefully future discoveries will fare better!
Read more at Futurism