Satya Nadella Declares: 'Welcome to the AI Revolution!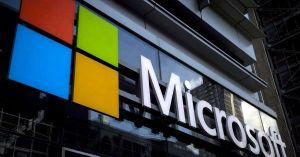 Satya Nadella, the CEO of Microsoft, recently declared that we are now entering a new age: the age of Artificial Intelligence (AI). During its latest earnings call, he emphasized his company's optimistic outlook on AI. He believes that this technology is already beginning to have an impact on our lives and will continue to do so in the future.

Nadella also noted how Microsoft has been investing heavily in AI research and development for many years now. With their focus on developing innovative solutions using this technology, they aim to make sure their customers remain at the forefront of technological advances.
As such, it appears clear that Microsoft is committed to being a major player when it comes to embracing this new era of AI-driven innovation
Read more at shacknews.com