Samsung Races Ahead of Apple with Flying Car Technology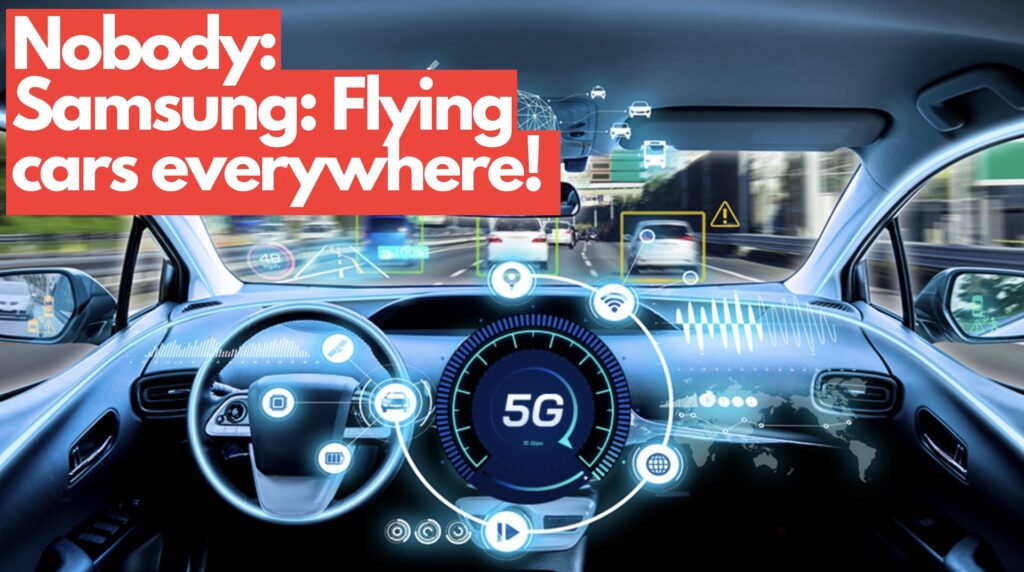 Apple is quietly working on its technology for flying cars, but Samsung has already taken the lead with its recent announcement that they are actively developing this new form of transportation. The South Korean tech giant recently revealed plans to create a "flying car" prototype by 2023 and have it ready for commercial production within five years. This ambitious project could revolutionize the way we travel in the future, allowing us to fly from one destination to another without having to worry about traffic or other delays.
Samsung's proposed vehicle will be powered by electricity and use vertical take-off and landing (VTOL) technology similar to what drones use today. It will also feature autonomous navigation capabilities as well as an array of sensors designed for safety purposes such as obstacle detection and avoidance systems. In addition, Samsung is planning on incorporating artificial intelligence into their design so that passengers can enjoy a smooth ride even when faced with unexpected conditions or weather changes during flight time.
The race between Apple and Samsung in creating viable flying car technology may soon become intense given both companies' commitment to innovation in this field; however, at present, it looks like Samsung has taken an early lead over its rival tech giant due to its ambitious timeline for launching their product onto the market first.
Read more at autoevolution