Russia Ramps Up Tensions With the West: A Closer Look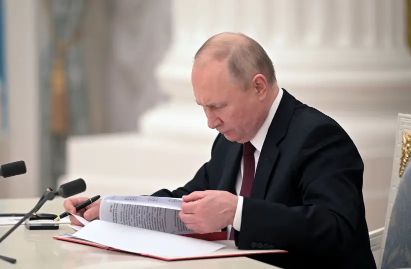 Russia has been using threatening rhetoric to try to dissuade the West from increasing its military support for Ukraine. Western countries want to send more air defenses and armored vehicles to Ukraine this year, and this is causing Russia to be frustrated by its inability to achieve any semblance of victory in Ukraine.
Russia continues to roll out new threats, mostly aimed at convincing western media that Moscow might use nuclear weapons or escalate the war in some way. The latest comment is by State Duma Speaker Vyacheslav Volodin, who gave new warnings that "Weapons supplies to Ukraine by the United States and NATO for attacks on Russia would lead to retaliatory use of more powerful armaments".
The threat comes as Dmitry Medvedev, the deputy head of Russia's Security Council, warned on Thursday about the risk of "nuclear" war.
Read more at jpost.com