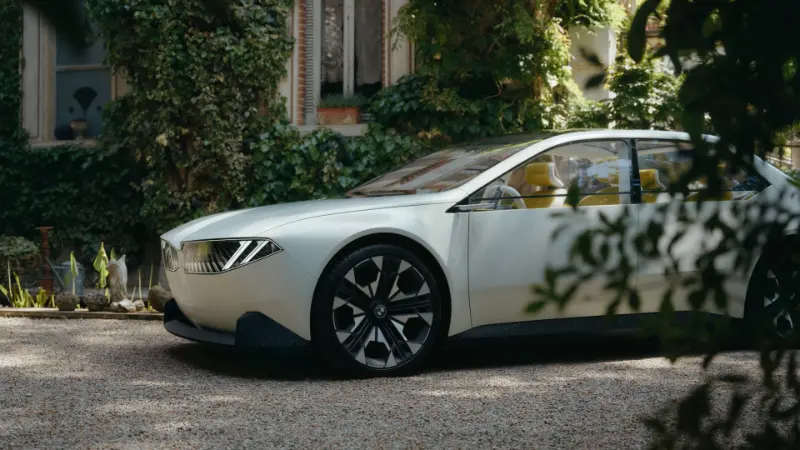 In a bold move to catch up with Tesla's dominance in the electric vehicle (EV) market, BMW and Mercedes have launched their biggest EV push yet at the IAA Mobility motor show in Munich, Germany. The two automotive giants unveiled electric concept cars and showcased new platforms that will pave the way for their future battery-powered vehicles. This announcement signifies a significant shift towards sustainability and a response to the growing demand for electric mobility.
BMW's concept car, the I Vision Circular, is a striking representation of its commitment to sustainability and circular economy principles. Made from recycled and recyclable materials, the i Vision Circular showcases BMW's dedication to reducing waste and carbon emissions throughout the production and lifecycle of their vehicles. This concept car embodies a vision of a future where electric mobility and sustainability go hand in hand.
Mercedes, on the other hand, presented their Vision EQXX concept, which promises an impressive range of over 1,000 kilometers on a single charge. This ambitious goal demonstrates Mercedes' determination to push the boundaries of EV technology and offer customers a compelling alternative to traditional combustion engines. With such a range, the Vision EQXX could help alleviate range anxiety, a common concern among potential EV buyers.
The unveiling of these electric concept cars and new platforms by BMW and Mercedes indicates a crucial turning point in the automotive industry. As governments around the world tighten regulations on emissions and consumers become more conscious of their environmental footprint, the race to develop compelling electric vehicles has intensified. With their vast resources and extensive expertise, BMW and Mercedes are poised to challenge Tesla's reign in the EV market. As competition heats up, consumers can expect to see more innovative and sustainable electric vehicles hitting the roads soon.