Revolutionizing the Makeup Industry: Rabanne Beauty Unleashes a Dazzling Pop-Futurist Revolution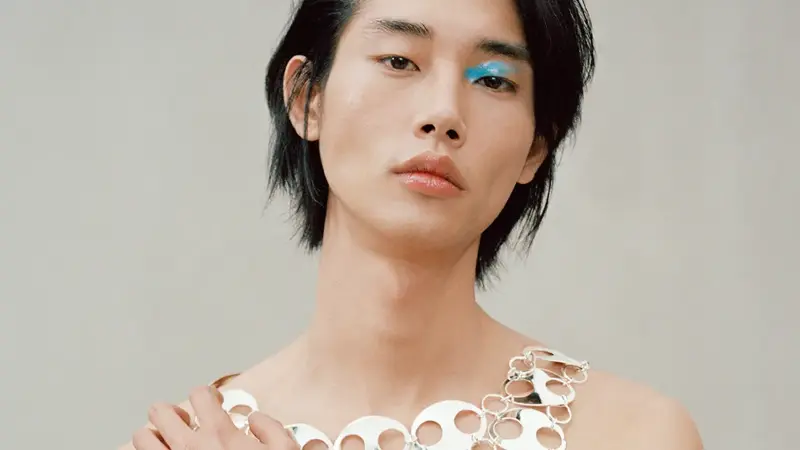 The fashion industry was abuzz with excitement as the iconic house of Paco Rabanne announced the launch of its debut makeup line, Rabanne Beauty. This highly anticipated collection pays homage to the late designer's legendary metalwork and brings a vibrant pop-futurist spirit to the world of cosmetics. With this new venture, Rabanne Beauty is set to revolutionize the way we perceive and experiment with makeup.
Inspired by Rabanne's avant-garde creations, the makeup line promises to be a playground for those seeking to express their individuality and embrace their inner experimentalist. Drawing on the brand's heritage of innovative materials and unconventional designs, Rabanne Beauty aims to push the boundaries of traditional beauty norms and encourage self-expression through bold and striking looks.
From futuristic metallic eyeshadows to lip colors that evoke a sense of rebelliousness, Rabanne Beauty offers a range of products that embody the essence of the brand. By intertwining the worlds of fashion and beauty, this collection invites makeup enthusiasts to step out of their comfort zones and embrace their own unique style.
In a world where conformity often reigns, Rabanne Beauty's pop-futurist spirit serves as a refreshing burst of creativity. With this exciting debut, the house of Paco Rabanne not only pays tribute to its founder's visionary designs but also sets the stage for a new era of boundary-pushing beauty. Prepare to embark on a journey of self-expression and experimentation as Rabanne Beauty takes the makeup world by storm.