Revolutionizing Fast-Food Kitchens: AI Data Processing and Edge Computing Enable Robotics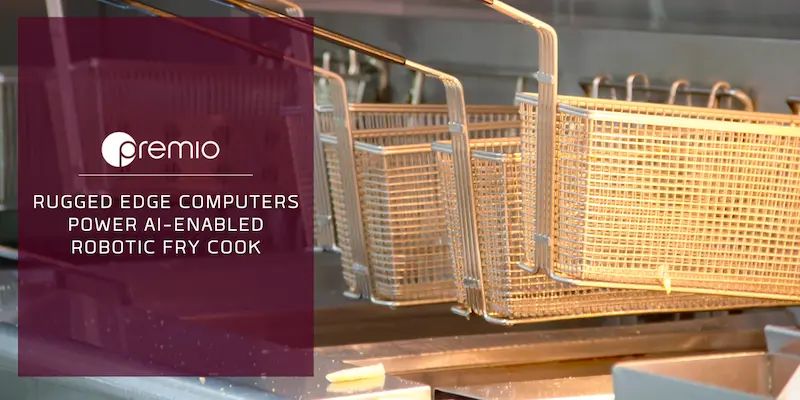 The restaurant industry has been hit hard by the pandemic, and many businesses have had to close their doors. To help restaurants stay afloat, Premio is introducing a new technology that uses artificial intelligence (AI) data processing via edge computing to bring robotics into fast-food kitchens. This technology will allow back-of-house operations to advance with machine learning, computer vision, and real-time data analytics.
This AI technology will be able to take orders quickly and accurately process them in real time while also tracking inventory levels so that food can be made fresh as needed without any waste or overstocking of ingredients. The use of robotics in the kitchen will also reduce labor costs for restaurants since machines require less maintenance than human employees do. Additionally, this system provides safety benefits since it eliminates potential human error when preparing meals for customers, which could lead to food contamination or other health risks if not handled properly by staff members.
Overall, this new AI data processing via edge computing brings much-needed innovation into the restaurant industry during these difficult times allowing owners and operators alike an opportunity for success despite current market conditions caused by COVID-19 restrictions on dining establishments across America.
Read more at Robotics & Automation News