Revolutionize Your Communication with boAt Ultima Call: The Game-Changing Bluetooth Calling Device for Only Rs. 1,699!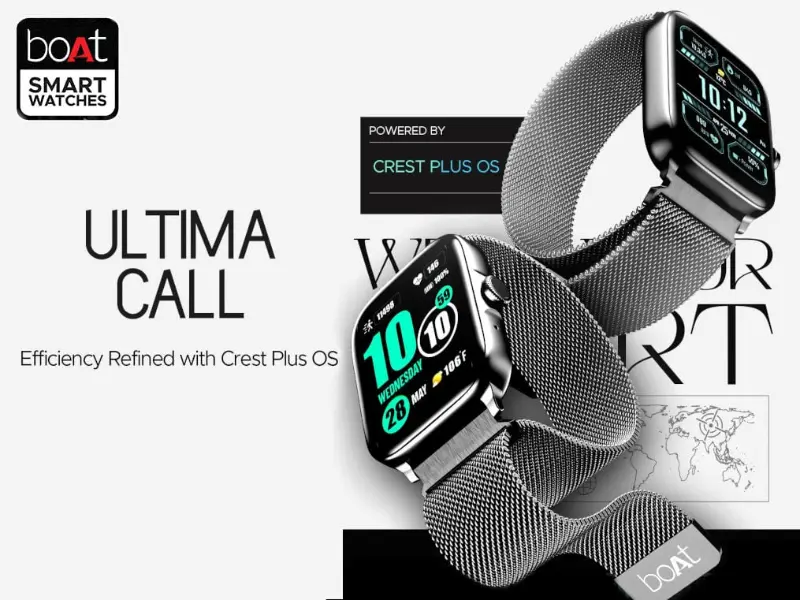 The boAt Ultima Call smartwatch has just been launched with Bluetooth calling, health monitoring, and customizable watch faces. This watch is the perfect accessory for people who are always on the go and need to stay connected. The watch's Bluetooth calling feature allows users to take calls directly from their wrist, eliminating the need to take out their phone. With the health monitoring feature, users can keep track of their heart rate, blood oxygen levels, and sleep patterns, making it easier to maintain good health.
The boAt Ultima Call smartwatch is an excellent addition to the boAt family of products. It is designed to be stylish and functional, with customizable watch faces that allow users to personalize their watch to their liking. The watch's affordable introductory price of Rs. 1,699 makes it an accessible option for anyone looking for a high-quality smartwatch without breaking the bank.
Overall, the boAt Ultima Call smartwatch is an exciting new product that offers a range of features to keep users connected and healthy. Whether you're looking for a watch to help you stay on top of your fitness goals or one that allows you to take calls on the go, the boAt Ultima Call is worth considering. With its affordable price point and impressive features, it's sure to be a hit with consumers.