Recycling's Bitter Irony: Scientists Unveil Jaw-Dropping Backfire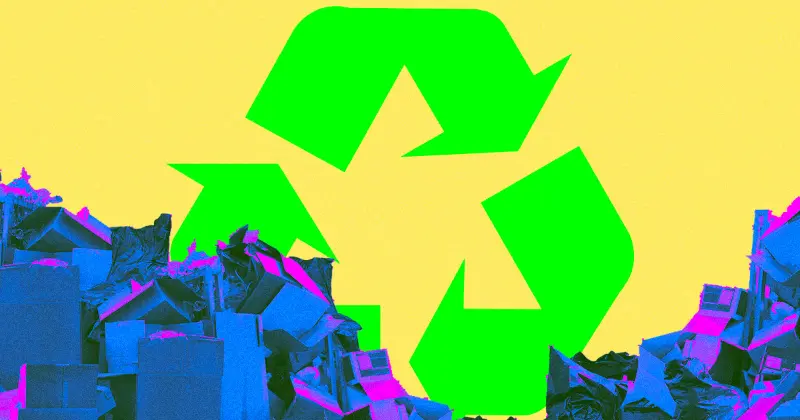 In recent years, recycling has become a widely celebrated solution to the mounting waste crisis that threatens our planet. However, a startling revelation has emerged from the scientific community, suggesting that recycling campaigns may have inadvertently masked the true extent of the problem. While these initiatives have undoubtedly limited the amount of waste heading to landfills, they have failed to address the root cause of the issue: our ever-increasing consumption.
Scientists argue that the focus on recycling has given society a false sense of accomplishment, leading to dangerous complacency. Instead of reducing our overall waste generation, we have merely shifted the burden from landfills to recycling facilities. This has created its own set of challenges, such as the energy-intensive processes required to recycle certain materials and the limited capacity of recycling infrastructure.
Moreover, the exponential growth of global consumption continues to outpace our recycling efforts. As a result, the waste crisis looms larger than ever before. We must recognize that recycling alone is not the panacea for our environmental woes. We must address the underlying issue of excessive consumption and adopt a more holistic approach that encompasses reduction, reuse, and recycling.
While recycling should still be encouraged, it is crucial to acknowledge its limitations. We must move beyond the illusion that recycling alone is enough to combat the waste crisis. Instead, we need to promote sustainable practices that prioritize reduction and reuse, encouraging individuals and businesses to consume less and make conscious choices about the products they use. Only through a comprehensive and multifaceted approach can we hope to truly tackle the waste crisis and protect our planet for future generations.
Read more at Futurism