Quantum Computing Needs To Make Significant Advancements Before It Can Successfully Decrypt Encrypted Messages.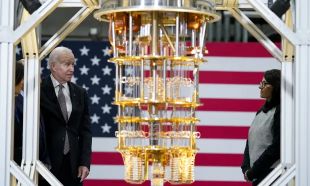 The encryption of digital messages using mathematical tools, known as trapdoor functions, is currently the most powerful method of keeping communications safe from digital eavesdroppers. These functions utilize the asymmetry of multiplication, which is simple to multiply two numbers together, but difficult to find the two prime numbers that were multiplied to produce the result.
Computer scientists believe that it is currently impossible for a conventional computer to factorize any number longer than 2,048 bits, making it the basis for the most commonly used form of encryption, the RSA system.
However, the assumption that computers in the future will be similar to those we use today is flawed as quantum computers, which are still in development, have the potential to be much more powerful than traditional computers. As a result, they have the potential to break most commonly used encryption codes, including RSA.
Read more at theguardian.com