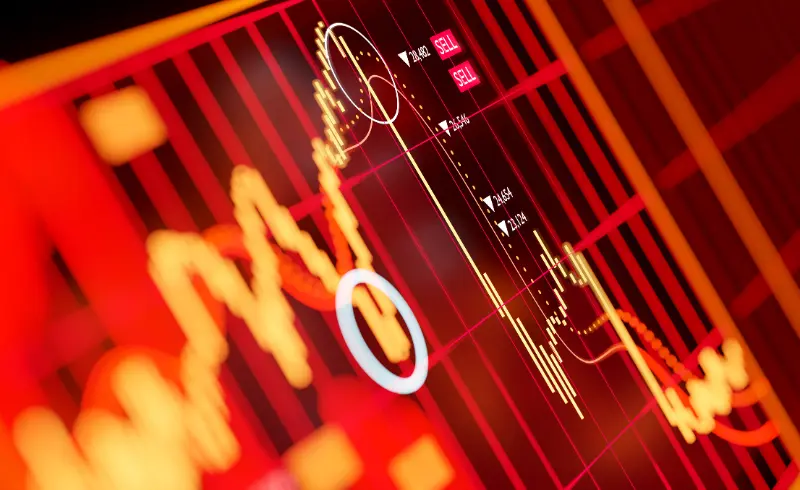 In a recent turn of events, two highly respected investors, Warren Buffett and Michael Burry, have sent a grim warning to Wall Street. Their defensive actions seem to imply a growing concern about a potential drawdown in the stock market. This news has sent shockwaves through the financial world, as both Buffett and Burry have a proven track record of accurately predicting market trends.
Warren Buffett, often referred to as the Oracle of Omaha, is known for his cautious investment strategies and ability to identify undervalued companies. His recent actions suggest that he sees storm clouds on the horizon. Buffett's Berkshire Hathaway has been reducing its holdings in major banks, including JPMorgan Chase and Wells Fargo, and has also sold shares in Goldman Sachs. These moves indicate a lack of confidence in the banking sector, which could have ripple effects throughout the market.
Similarly, Michael Burry, the famed hedge fund manager who successfully predicted the housing market crash in 2008, has also taken defensive measures. Burry's firm, Scion Asset Management, has purchased a significant amount of put options, which are essentially bets that the market will decline. This indicates his belief that there may be a substantial downturn in the near future.
While it is important to note that these actions do not guarantee a market crash, the fact that two prominent investors are taking such defensive measures is certainly cause for concern. Investors and traders would be wise to pay attention to these warnings and consider taking their own defensive actions to protect their portfolios. As always, it is crucial to approach the stock market with caution and to stay informed about market trends and potential risks.
The recent defensive actions taken by Warren Buffett and Michael Burry have sent a clear message to Wall Street: the stock market may be headed for a downturn. Although these actions do not guarantee a crash, the reputations of these esteemed investors lend weight to their concerns. Investors should remain vigilant and consider taking defensive measures to protect their investments in light of this warning.