Peering into the Crystal Ball: A Glimpse into the Mind-blowing (Virtual) Classrooms of 2050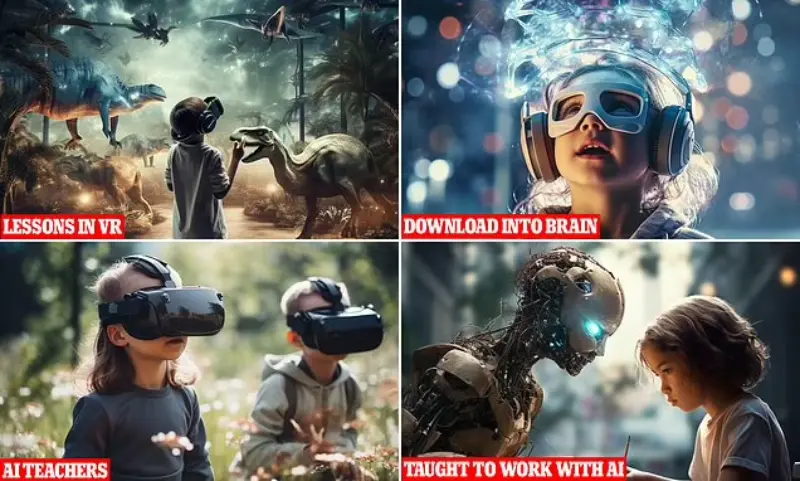 In a world that is constantly evolving, it is no surprise that the future of education is also undergoing a transformation. According to renowned futurist Tracey Follows, the classrooms of 2050 will be characterized by virtual reality as the primary mode of learning. This exciting concept promises to revolutionize education by immersing students in interactive and immersive environments that bring subjects to life in a way never seen before.
Virtual reality has already made significant strides in various industries, and education is no exception. By enabling students to explore historical events, travel to far-off places, or even dissect complex scientific concepts, virtual reality will provide a level of engagement and understanding that traditional textbooks and lectures simply cannot match. With the ability to visualize, interact, and manipulate objects in a virtual space, students will be able to deepen their understanding and develop critical thinking skills in ways that were once unimaginable.
Moreover, Follows predicts that the most essential subject students will learn in these virtual classrooms is how to work as a 'co-bot' alongside artificial intelligence (AI). As AI continues to advance and become an integral part of our daily lives, the ability to collaborate effectively with intelligent machines will be a vital skill in the job market of the future. By incorporating AI into the learning process, students will not only gain knowledge but also develop the necessary skills to work alongside AI systems, leveraging their strengths and augmenting human capabilities.
The classrooms of 2050, as envisioned by Follows, will be a blend of cutting-edge technology and innovative pedagogy. By harnessing the power of virtual reality and AI, education will be transformed into an immersive and collaborative experience that prepares students for the challenges and opportunities of the future. As we look ahead to this exciting future, it is essential for educators, policymakers, and society as a whole to embrace these advancements and ensure that all students have access to the tools and resources necessary for success in the classrooms of tomorrow.