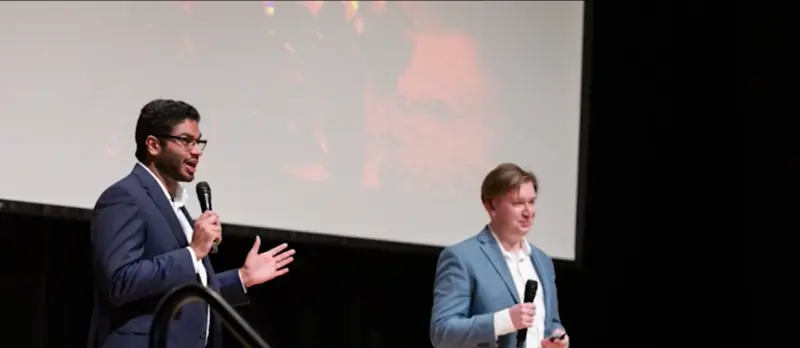 Ohio State University students Adithya Ramaswami and Jack Murray are taking their business to the national stage with a grand prize of $50,000 on the line. The two have founded a startup called "Viridis", which is an online platform that simplifies the process of connecting businesses with green energy suppliers.
Ramaswami and Murray were recently selected as finalists for this year's Big Ten Student Pitch Competition hosted by the Big Ten Network in Minneapolis. They will be competing against nine other teams from across all 14 universities in the conference for first place and a chance at winning $50,000 to invest in their company.
The competition is designed to allow student entrepreneurs to showcase their innovative ideas while also providing them access to resources, such as mentorship from industry professionals, networking opportunities, and more than $100K worth of prizes across all categories, including the best pitch deck design award among others.
Ohio State has been no stranger when it comes to producing successful startups over recent years; many alumni have gone on to become founders or co-founders of companies like Airbnb or Slack Technologies Inc., both multi-billion dollar ventures today! With this kind of track record behind them, we wish Ramaswami & Murray luck as they take Viridis into battle at this prestigious event!
Read more at NBC4 WCMH-TV