NVIDIA Set to Unleash a GPU Revolution: 900 Tons of H100 AI Powerhouse Ready to Ship, Equating to a Staggering 300,000 Units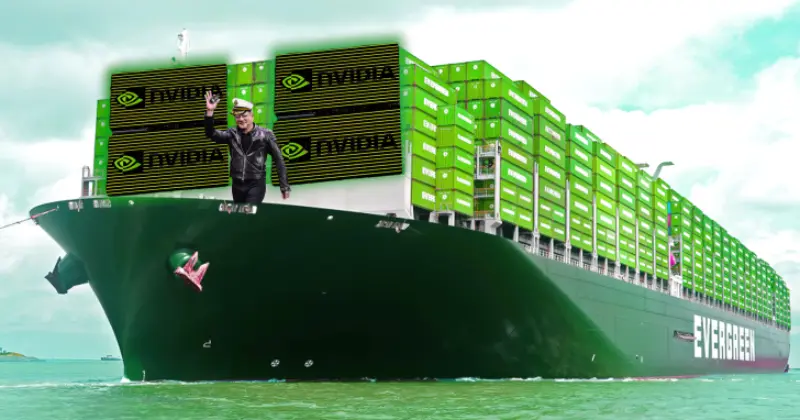 In a groundbreaking development, NVIDIA, the leading technology company, has reportedly shipped a staggering 900 tons of H100 AI GPUs in the second quarter of 2023. This remarkable feat translates to an astounding 300,000 units of these cutting-edge graphics processing units making their way to eager customers worldwide. The news comes as a testament to NVIDIA's commitment to pushing the boundaries of technology and delivering state-of-the-art products to meet the growing demands of the market.
The H100 AI GPUs have garnered immense attention and anticipation due to their exceptional performance and capabilities. Designed specifically for artificial intelligence applications, these GPUs offer unprecedented processing power and efficiency, enabling users to tackle complex machine-learning tasks with ease. With the increasing integration of AI in various industries, from healthcare to finance to autonomous vehicles, the demand for high-performance GPUs has skyrocketed, and NVIDIA has risen to the challenge.
The shipment of such a colossal number of H100 AI GPUs not only showcases NVIDIA's dominance in the GPU market but also highlights the company's ability to meet the ever-growing demand for advanced technology. As AI continues to revolutionize industries and reshape the way we live and work, NVIDIA's commitment to innovation and its ability to deliver cutting-edge products will undoubtedly solidify its position as a leader in the field. With more shipments on the way, it is clear that NVIDIA is determined to equip businesses and individuals with the tools they need to thrive in the AI-driven future.