Nvidia Experiences Surge in AI GPU Orders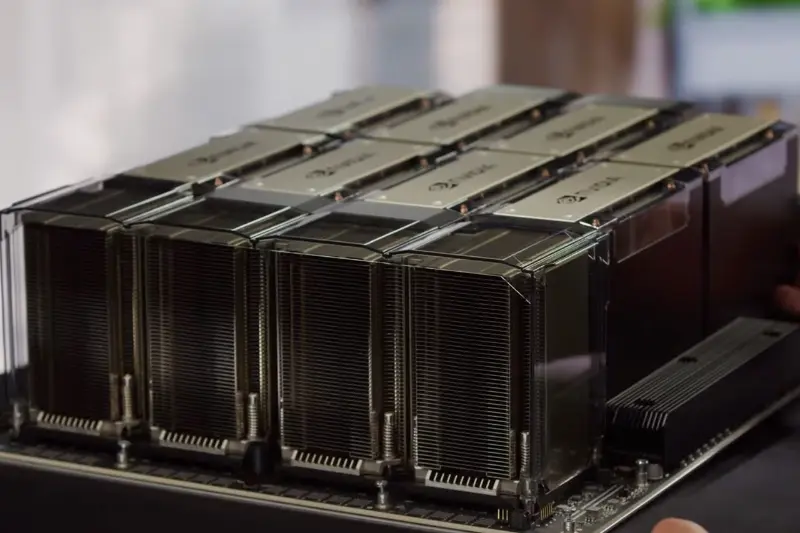 Nvidia has seen a surge in orders for its A100 and H100 AI GPUs due to the booming generative AI market. This increase in demand has led to an uptick in wafer starts at TSMC, according to industry sources. The A100 GPU is designed for large-scale training and high-performance computing (HPC) applications, while the H100 is optimized for cloud deployments of deep learning workloads.
The rise of generative AI models, such as GANs (Generative Adversarial Networks), is driving this increased demand from Nvidia's customers, who are looking for more powerful hardware solutions that can handle these complex tasks. As a result of this trend, TSMC's wafer starts have been increasing steadily over the past few months as they ramp up production capacity to meet customer needs.
This surge in orders could be beneficial not only for Nvidia but also for other companies involved with semiconductor manufacturing and design services like ARM Holdings plc or Synopsys Inc., which both provide IP cores used by chipmakers like TSMC when building their chipsets using advanced process nodes such as 7nm or 5nm technology nodes. With continued growth expected across all sectors related to artificial intelligence technologies, it will be interesting to see how much further Nvidia's order book expands over time due to its popular lineup of GPUs specifically tailored towards machine learning applications.
Read more at DIGITIMES