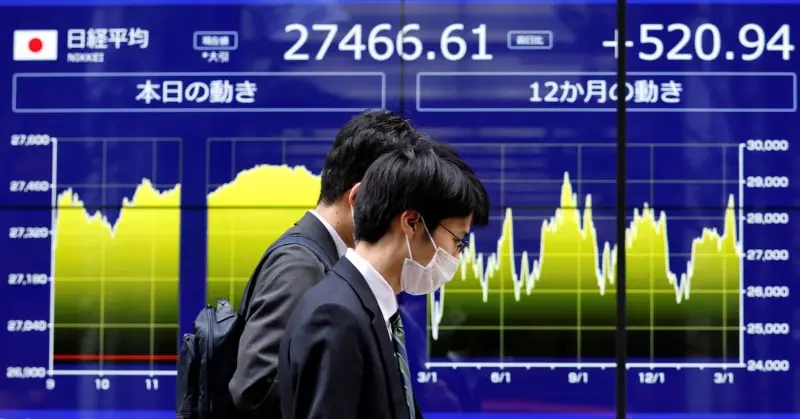 Japan's Nikkei share average has surged to its highest level since August 1990, the country's "bubble" era. This impressive rally is being driven by a combination of factors, such as strong earnings and optimism surrounding a U.S. debt ceiling deal that was recently struck between both parties in Congress.
The Japanese economy has been on an upward trajectory for some time now, with economic growth reaching 1% in the second quarter of this year – its fastest pace since 2016 – and unemployment falling below 2%. The Bank of Japan also remains committed to keeping interest rates low, which helps buoy investor sentiment toward equities markets like Nikkei 225 Index.
Furthermore, investors have welcomed news from Washington regarding the debt ceiling agreement reached last week that will keep government operations running through December 8th without interruption or defaulting on any payments due during this period; thus removing any near-term uncertainty over the issue from markets' radar screens for now at least.
Overall then, it appears there are plenty of reasons why Japan's stock market is powering ahead right now; although it should be noted that these gains could prove short-lived if further progress isn't made soon on key issues like trade tensions between China and the United States or Brexit negotiations within Europe before long term stability can be achieved again across global equity indices once more.
Read more at Reuters