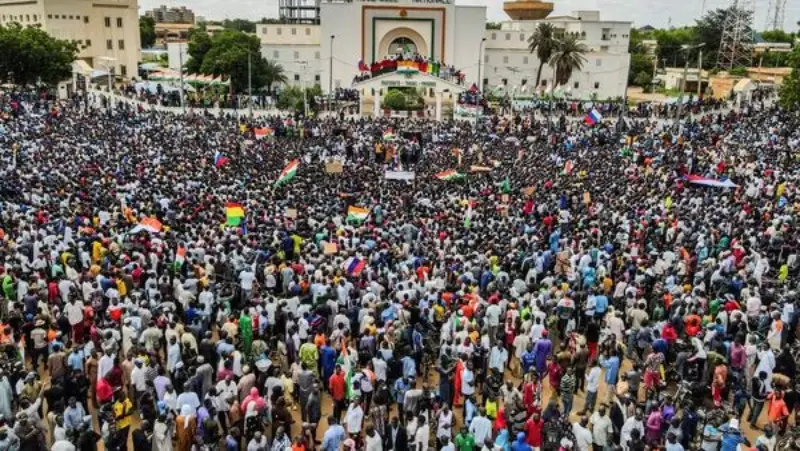 In a tense and precarious situation, residents of Niger are bracing themselves for the worst as the deadline for possible military action looms. Following the ousting of President Mohamed Bazoum, the Western African countries have issued a stern warning to the junta leader, Gen. Abdourahmane Tchiani, threatening military intervention if the rightful president is not reinstated by Sunday.
The threat of military action has created an atmosphere of fear and uncertainty among the residents of Niger. They are anxiously awaiting the outcome, as their lives and the stability of their nation hang in the balance. The possibility of armed conflict is a stark reminder of the fragility of democracy in the region and the potential for political power struggles to escalate into violence.
The international community is closely monitoring the situation, as any military intervention could have far-reaching consequences for the stability of the entire West African region. It is imperative that a peaceful resolution is found, one that respects the will of the people and upholds democratic principles. The people of Niger deserve a government that represents their interests and safeguards their rights.
As the deadline approaches, the world holds its breath, hoping for a peaceful resolution to this crisis. The fate of Niger hangs in the balance, and the decisions made in the coming days will shape the future of the nation. It is a critical moment in the country's history, and the world watches with bated breath, hoping for a peaceful resolution that respects the will of the people and paves the way for a stable and prosperous Niger.
Read more at mint