New York City Shrouded in a Menacing Haze of Smoke – Is a Dark Fate Looming?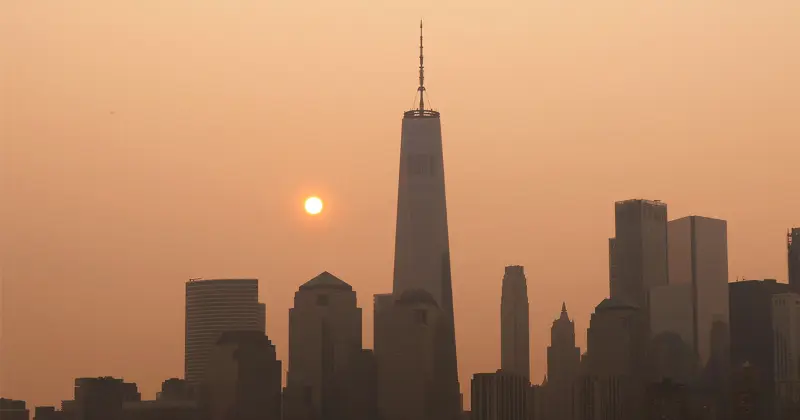 The recent wildfires in Canada have caused a huge cloud of smoke to sweep across the East Coast, resulting in a ghoulish gloom over cities like New York. This has led to an ugly and hazardous haze that has affected the air quality and visibility in the region. As a result, residents are being advised to stay indoors and avoid outdoor activities until the situation improves.
The effects of the smoke can be seen and felt throughout the city, with many people reporting respiratory problems and eye irritation. This is a clear indication of the dangers of wildfires and the need for effective measures to prevent them from occurring. It is also a reminder of the importance of taking care of our planet and reducing our carbon footprint to prevent further damage to the environment.
In conclusion, the recent wildfire in Canada has caused a significant impact on the East Coast, with New York City being one of the worst affected areas. Residents need to take necessary precautions to protect themselves from the hazardous conditions caused by the smoke. Additionally, government officials must take steps to prevent similar incidents in the future and promote environmental conservation efforts to prevent further damage to the planet.