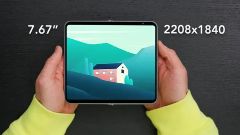 The tech world was abuzz with speculation when a mysterious Pixel Fold device was spotted in the hands of a YouTube tech reviewer. After some investigation, it turns out that the device was just a dummy mockup designed to look like the rumored foldable Pixel device.
YouTube tech reviewer Dave2D shared his hands-on experience with the dummy model, which was constructed out of plastic and rubber with a cutout for a display. The device was designed to look like a foldable phone with an outer shell to protect the display. Dave2D also noted that the device had a "really nice" hinge, but he couldn't comment on its performance as it wasn't an actual working model.
While the device was just a dummy, the leak has reignited speculation about the possibility of a foldable Pixel device in the near future. It remains to be seen if Google will eventually release a foldable phone, but the dummy mockup certainly proves that the company is at least exploring the idea.
Read more at theverge.com