NASA Reveals Astronauts Heading to the Moon's Return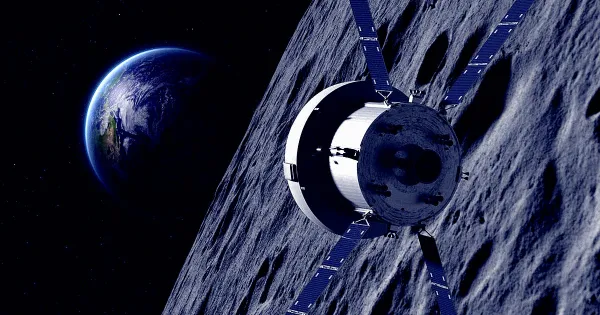 NASA has made a historic announcement, revealing the names of the astronauts who will be taking part in the Artemis II mission. This mission marks an important milestone as it is set to be the first human exploration of the Moon in over 50 years.
The crew for this groundbreaking journey consists of Commander Kayla Barron, Pilot Raja Chari, and Mission Specialist Megan McArthur. All three are highly experienced astronauts with impressive backgrounds; they have each been involved in multiple space missions before this one and have dedicated their lives to science and exploration.
This ambitious project is scheduled for launch sometime next year when these brave individuals will travel millions of miles from Earth onboard NASA's Orion spacecraft – making history along the way! It promises to be an incredible achievement that could lead us closer to our ultimate goal: establishing a sustainable presence on another world beyond Earth's orbit. With such capable personnel at its helm, there's no doubt that Artemis II will make significant progress toward achieving this goal!
Read more at Futurism