NASA Gives Jeff Bezos a Moon Contract After Losing Out on Prize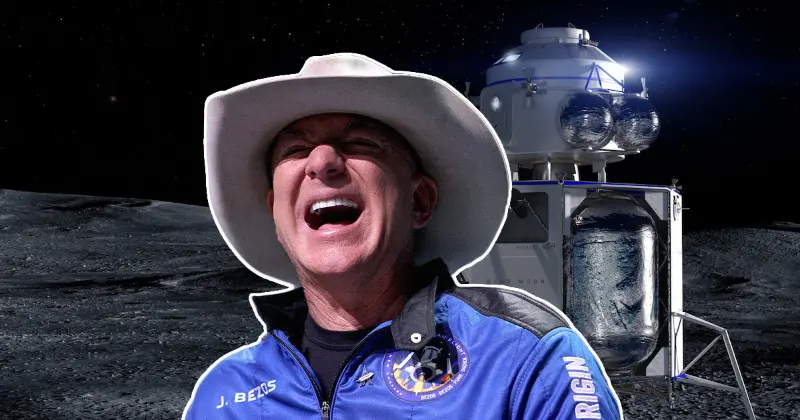 NASA has officially awarded a $3.4 billion contract to Blue Origin, led by Jeff Bezos, for its upcoming Artemis V mission to the Moon. This is a major victory for Blue Origin and its team of engineers who have been working hard on this project since it was announced in 2017. However, despite winning the contract from NASA, Jeff Bezos still had something of a sour taste in his mouth as he lost out on another lunar exploration bid earlier this year when Elon Musk's SpaceX won the first commercial crewed mission to orbit around Earth's satellite companion.
Despite missing out on that opportunity though, it appears that NASA has not forgotten about Blue Origin and their impressive work over these past few years, which culminated with them receiving such an important award from one of the world's leading space agencies. The Artemis V mission will be an ambitious undertaking as it seeks to establish a sustainable human presence at multiple points across our planet's natural satellite while also providing invaluable data regarding future missions beyond our atmosphere into deep space destinations like Mars or even further away galaxies altogether!
Read more at Futurism