NASA Celebrates Launch of Intense Astronaut Training Program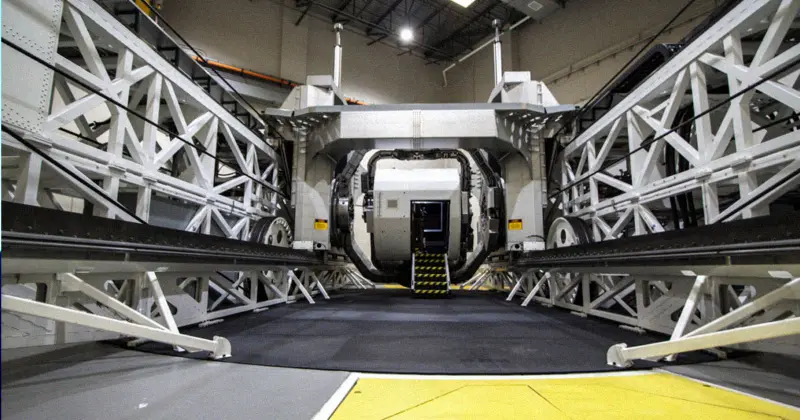 NASA recently announced their plans to use a new device, called the "Human Centrifuge," to train astronauts for space travel. The Human Centrifuge is a brutal military machine that can vigorously spin occupants like laundry churning in a washing machine. NASA believes this will give astronauts an experience similar to what they will encounter during launches and re-entries into Earth's atmosphere.
The centrifugal force created by the device is designed to simulate gravitational forces experienced in space flight, allowing astronauts to become accustomed to such conditions before actually entering them. This could be beneficial for long-duration missions as it would help prepare crew members for any physical or psychological stress they may face while traveling through outer space.
NASA has also stated that the Human Centrifuge would allow them more control over training simulations than ever before as it allows them greater flexibility when creating scenarios and testing different variables under simulated conditions without risking any lives or equipment in real-world situations. It also gives scientists from around the world access to data gathered from these experiments, which could lead to further advancements in astronautical technology and exploration of our universe beyond our planet's boundaries.
Read more at Futurism