Motorola Reveals Foldable Flip Phone with Impressive Front Cover Display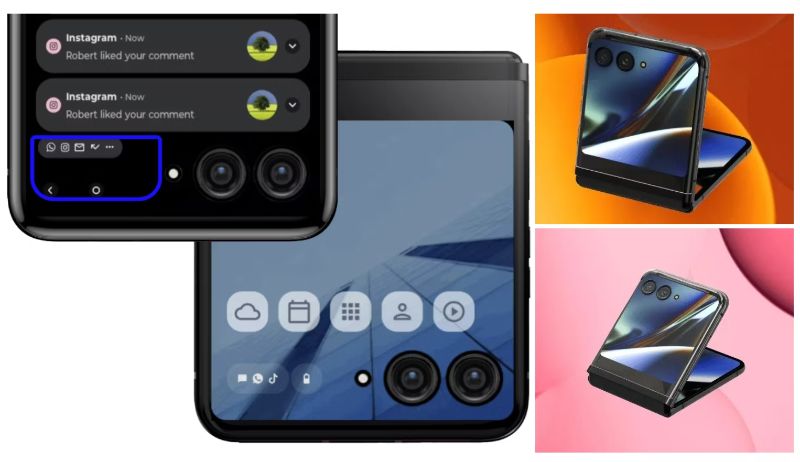 Motorola has been teasing its next big release for some time now, and it looks like the wait is finally over. A new leak has revealed an impressive foldable flip phone that could be Motorola's upcoming Razr handset. The device features a large front cover display when folded up, which can be used to access notifications and other information without having to open the device.
The leaked images show off a sleek design with thin bezels on either side of the main display when unfolded. It appears to have two cameras on its rear panel as well as a fingerprint scanner beneath them for added security measures. Inside, there are reports that this device will feature Qualcomm's Snapdragon 710 processor along with 6GB of RAM and 128GB of storage space – making it quite powerful compared to other devices in its class.
Overall, this looks like an exciting addition from Motorola if they do indeed decide to launch this product soon enough! With its impressive specs and attractive design, we're sure many people would love getting their hands on one once it hits store shelves later down the line!
Read more at XDA Developers